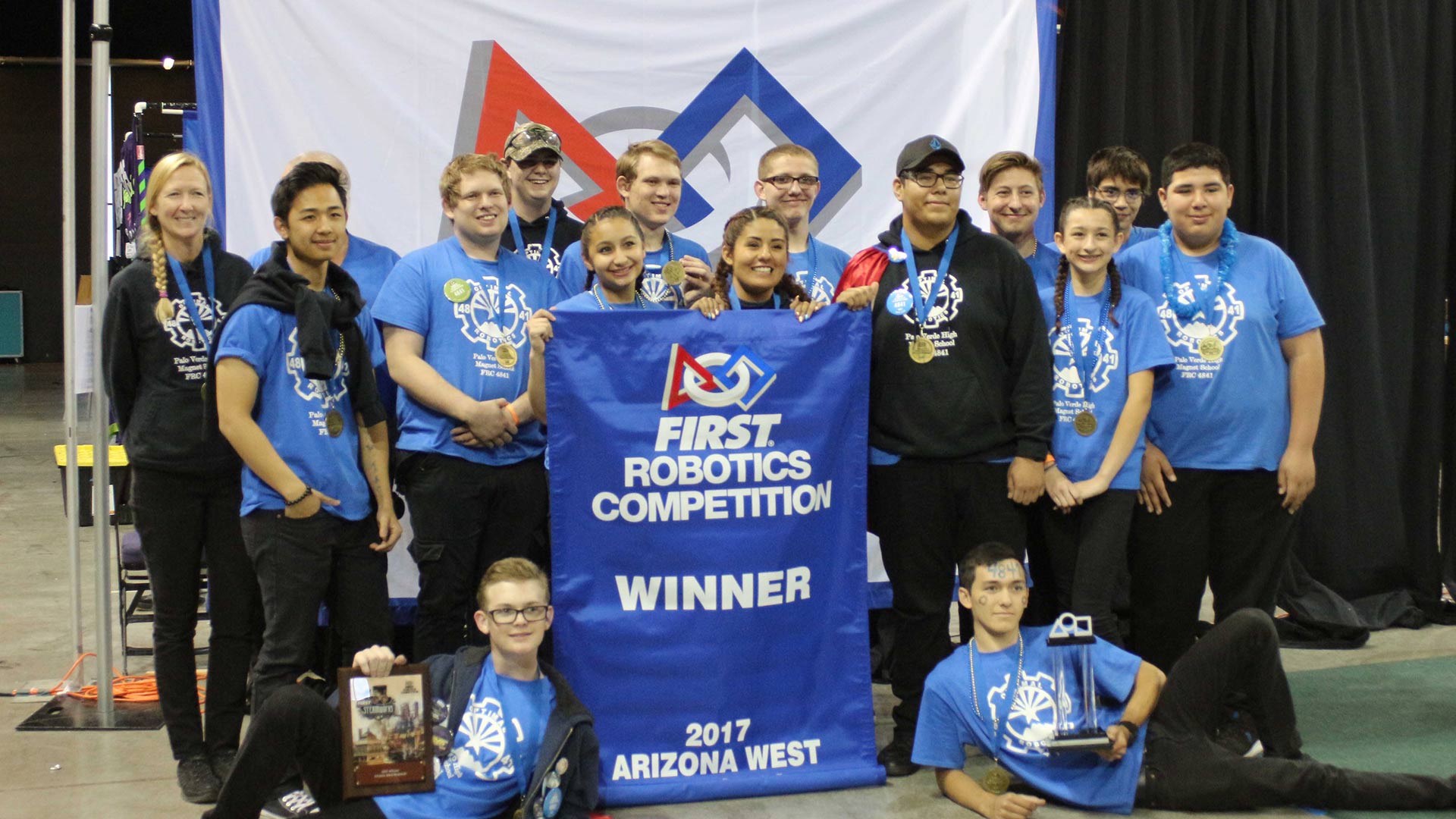 Palo Verde High Magnet School's Optimal Robotics team at Western Regional competition in Phoenix, April 8, 2017.
Optimal Robotics team
Students from Tucson's Palo Verde High Magnet School will head to Houston next week to put the robot they built to the test against others from around the world.

Palo Verde's robotics team won a regional competition in Phoenix Saturday. A $5,000 award from NASA will help pay for their trip to Texas.
The 15 students, ranging from eighth to 12th grade, had six weeks to design, build, program and test their robot. The challenge was a game to prepare a long-distance airship for flight.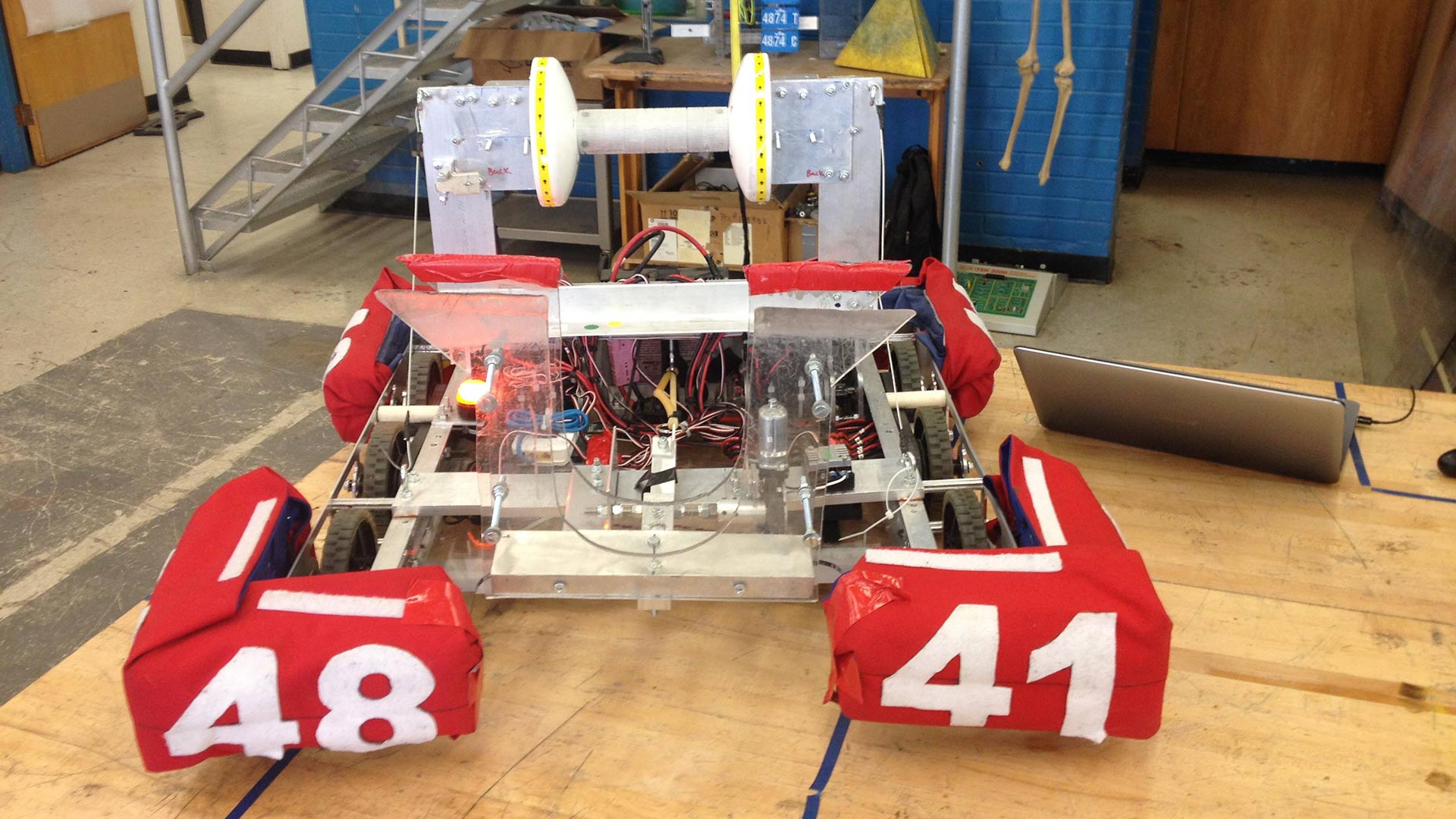 Palo Verde High Magnet School's winning robot, April 10, 2017.

Sara Hammond, AZPM
"So the way our team functions is someone comes up with an idea, we sit down as a team, the person presents the idea, we all listen to their thoughts and then we all vote on it," said senior Rosa Rodriguez. "If there's just one person that says no, then we have to sit down and listen to that person of why they don't like it and we won't do something until the whole team decides on it."
The Palo Verde students' winning machine cost $700 to build, with support from local companies. They beat 41 teams, including one with a robot that cost $30,000 that was built with the help of professionals from a NASA center and several aerospace companies in Southern California.
Watch an animation of the robotic challenge