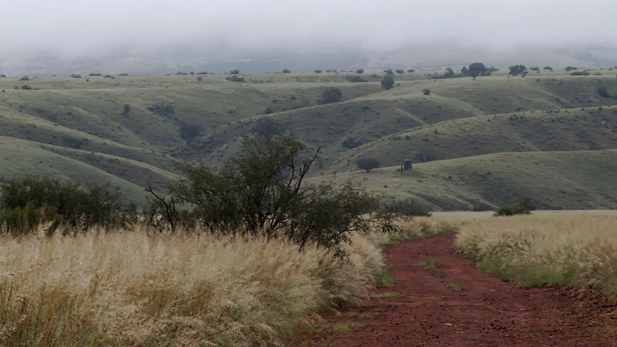 Just one of the many vast and open grasslands in Arizona. (AZPM)
One year ago, Arizona was in the midst of a persistent drought. Fast forward to now, and three-quarters of the state has greatly improved conditions.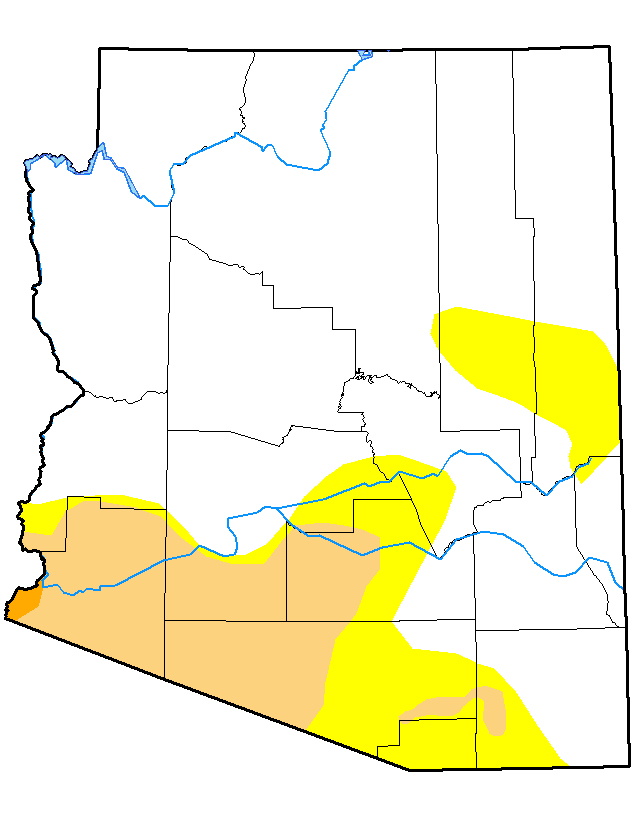 Arizona's drought conditions have scaled back from a year ago. Orange indicates severe drought; tan is moderate drought and yellow is abnormally dry. Conditions as of April 4, 2017. (NOAA)
The early April 2016 Arizona map was 97 percent colored in, showing conditions from abnormally dry to severe drought. That picture has changed, and the map now is mostly clear.
"This year we got a lot more precipitation and so it did a lot, particularly in northern Arizona. So we had a lot of winter storms that managed to come through and drop reasonable amounts of rain," said Nancy Selover, the state climatologist.
Selover said it's now a waiting game for the summer monsoon. The winter rains shut down early, at the end of February. March and early April have had warmer-than-normal temperatures that have dried out vegetation, meaning drought could return to parts of the state.