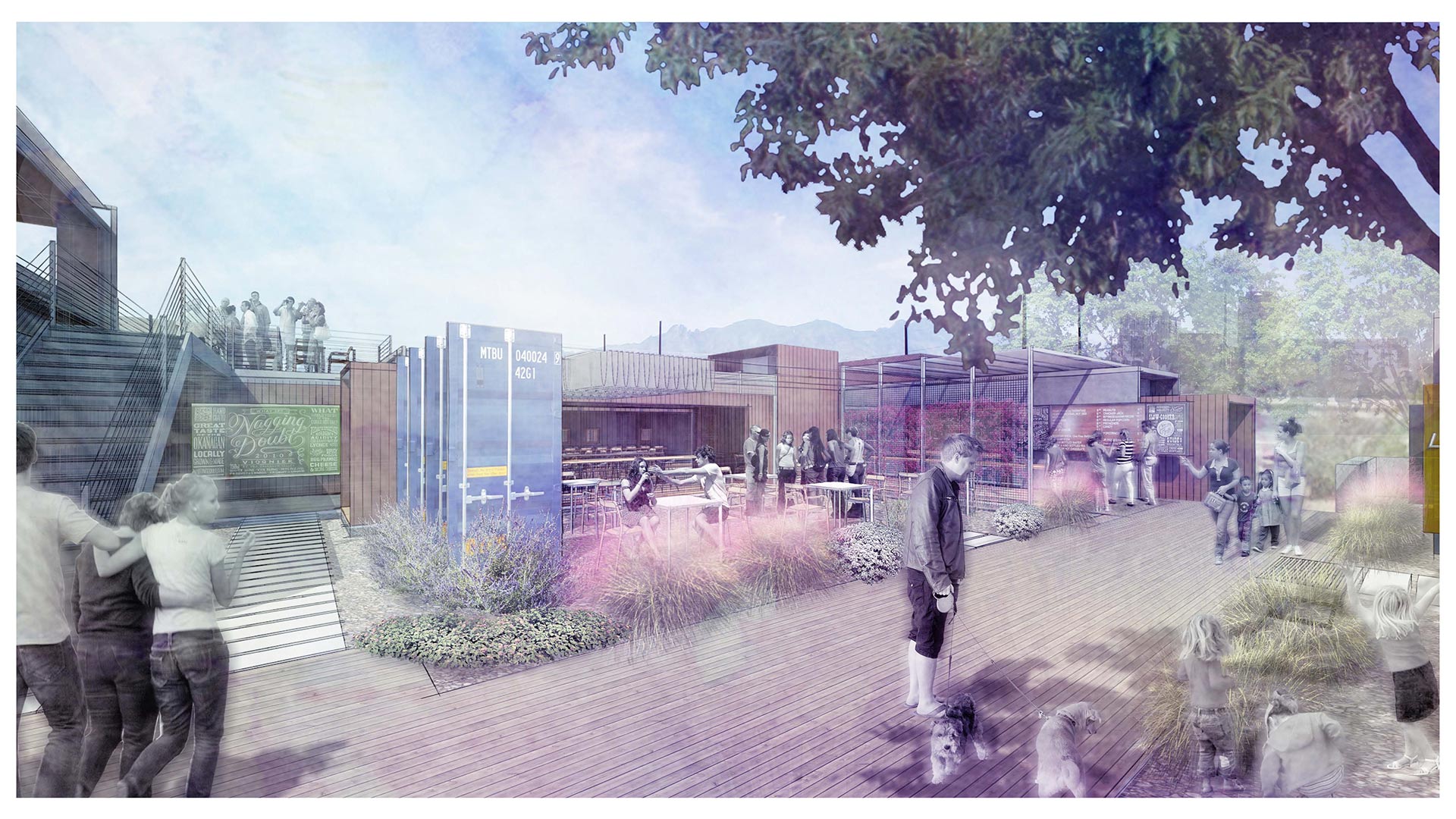 Courtesy of The Gadsden Company
A real estate developer is breaking ground today on the Mercado San Agustin Annex, an important milestone in an effort to reimagine the area west of downtown Tucson.
"The idea is we're developing a high-density, transit-oriented development," said Kira Dixon-Weinstein, executive director of the Mercado San Agustin. "It's on the streetcar route, there's a need for housing, there's a need for offices, and there's a need for commercial spaces."
She said lot of thought has gone into stamping this community's identity on the project, which is being carried out by developer The Gadsden Company.
"So it really looked and felt like Tucson. All the businesses were locally owned small businesses."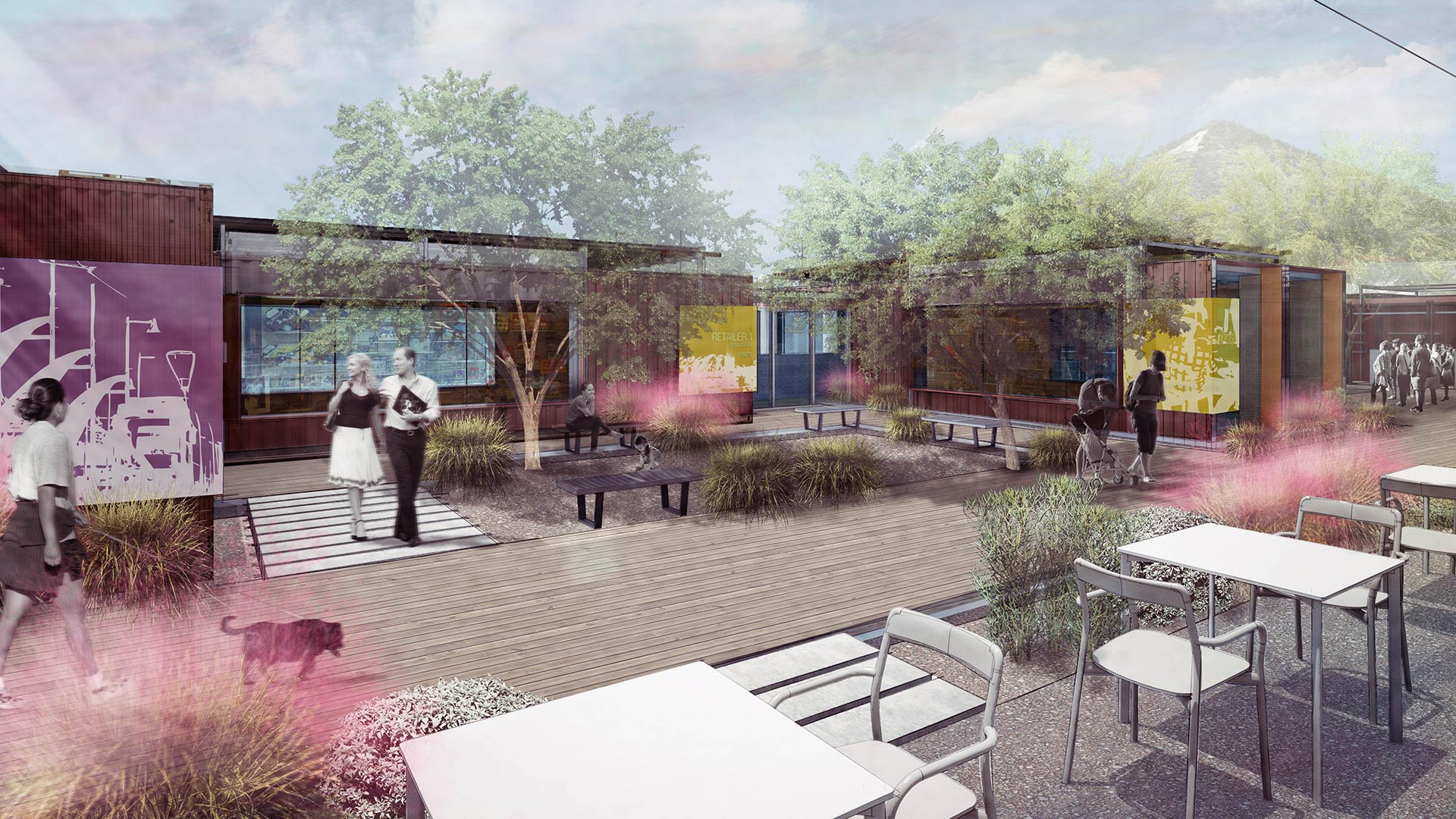 Design for the retail section of the MSA Annex.
Courtesy of The Gadsden Company
Among those locally owned businesses that will call the MSA Annex home are Beaut Burger, a vegan burger shop; Why I Love Where I Live, a Tucson-obsessed boutique and downtown tour company; and Westbound, a beer and wine bar that will be the third location run by the owners of Tap & Bottle.
City Councilmember Regina Romero, who represents the district, said it'll be good for the west side, and for Tucson.
"The success of the west side of downtown - sales tax being generated, housing opportunities being created - is good for everyone."
The MSA Annex stores and restaurants will be housed in repurposed shipping containers. It's slated to open in December.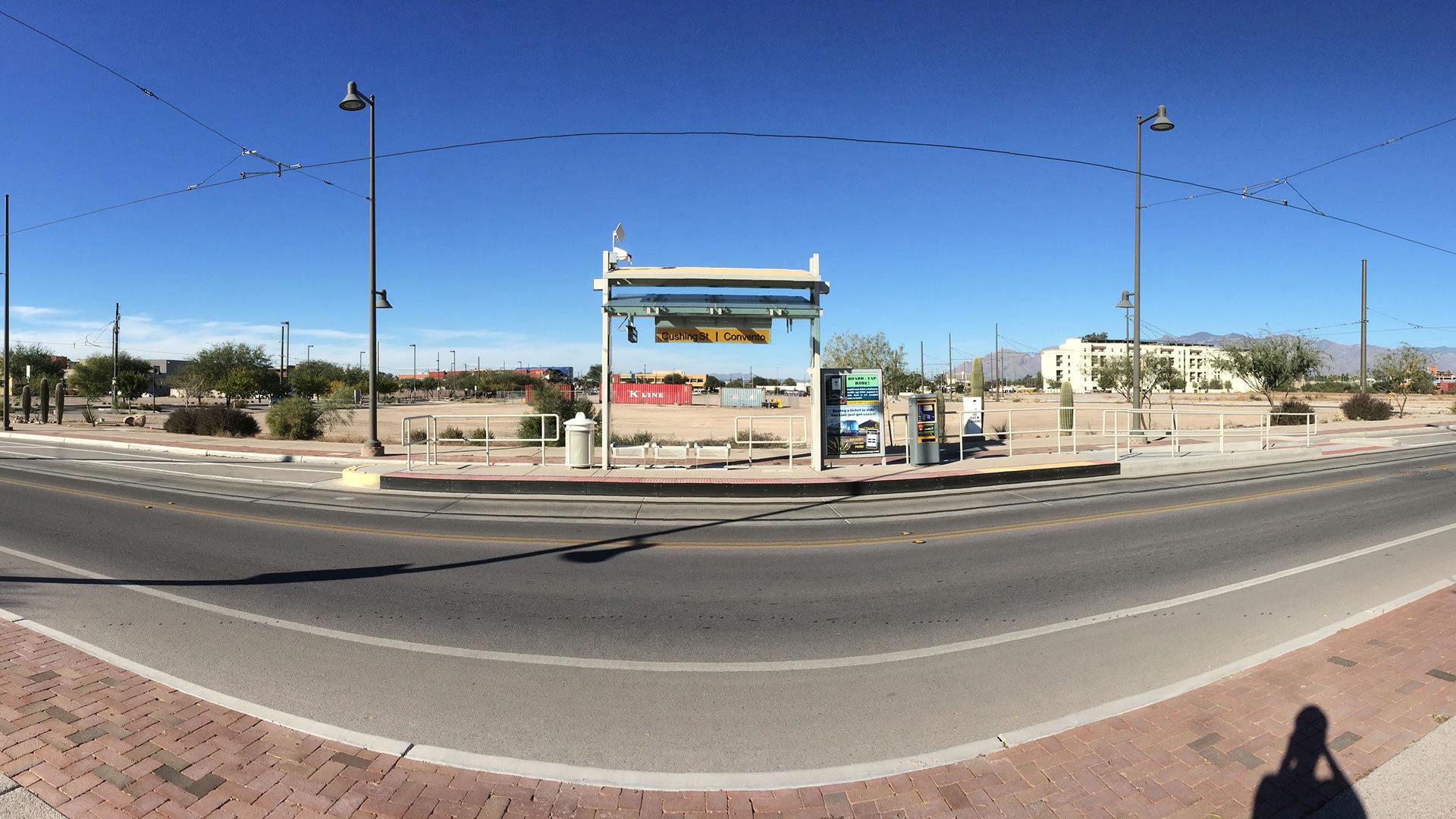 Courtesy of The Gadsden Company