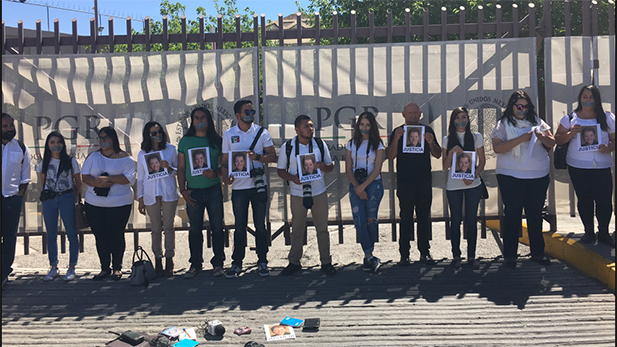 Reporters in Ciudad Juárez in late March demanded the federal government to investigate Miroslava Breach's murder.

Michel Marizco, Fronteras Desk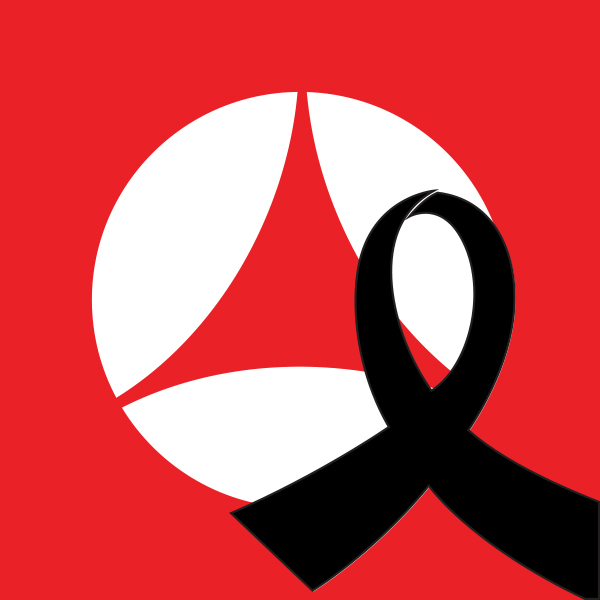 VIEW LARGER An image adapted from a post from the Norte Digital Facebook page, with a black ribbon following the murder of journalist Miroslava Breach, who had previously worked there.

Nortedigital, via Facebook
A newspaper on the Mexican border announced it was closing after a reporter in the northern Mexican state of Chihuahua was assassinated late last month.
After a quarter century, the publishers of Norte, a Ciudad Juarez newspaper, announced Sunday it was closing. The editor made the announcement in a curt editorial that appeared online and on its front page, simply titled, "¡Adios!"
He attributed the closing to the killing of journalist Miroslava Breach, who once worked for Norte. She was gunned down in late March after reporting on traffickers in Mexico's heroin- and marijuana-cultivation regions.
Breach was the third journalist in Mexico killed in March. Two more survived gunshot wounds.
Norte's editorial missive closes with: "Everything in life has a beginning, an end and a price to pay. I'm not willing for my collaborators or myself to pay that price."