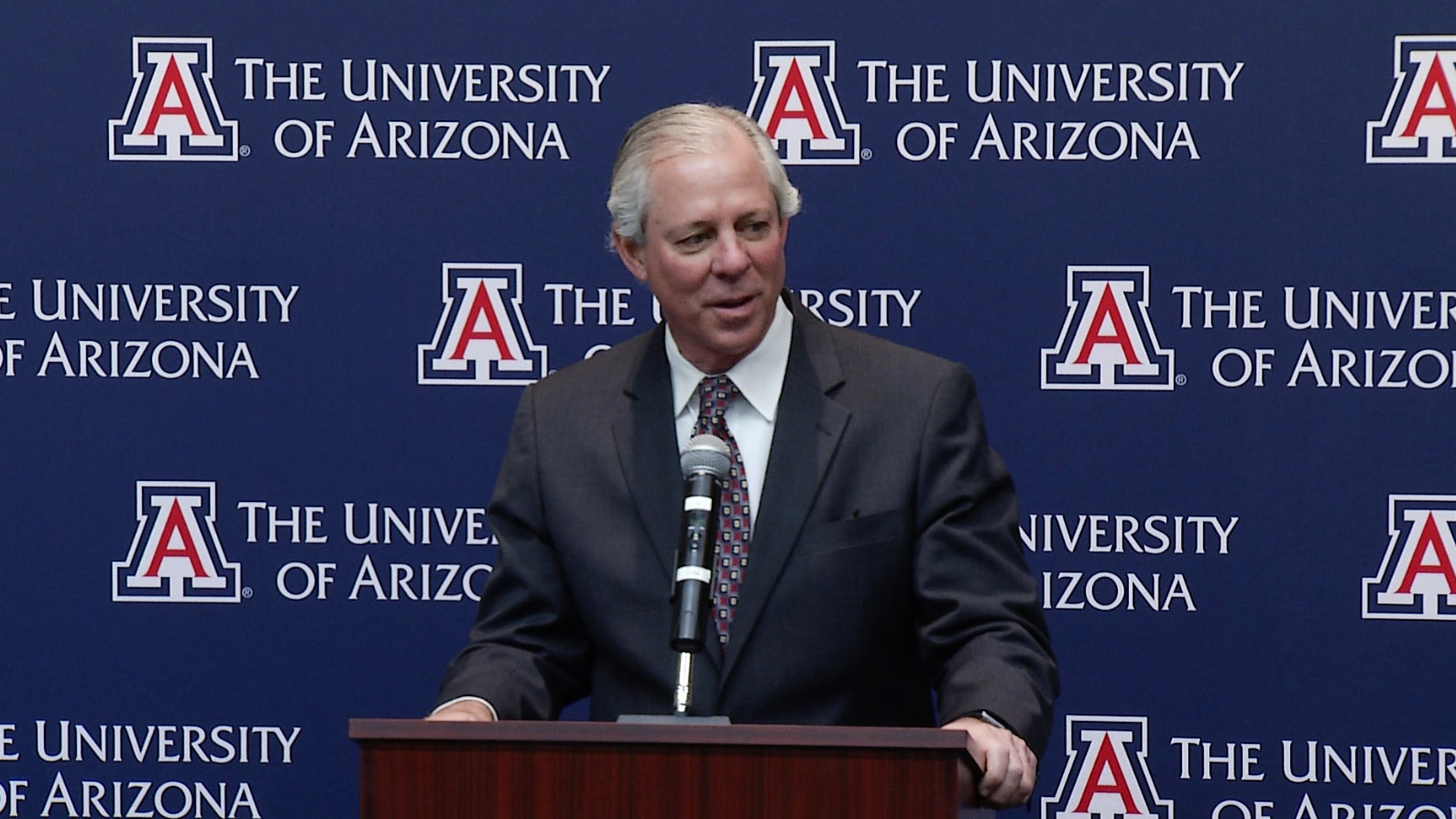 Robert C. Robbins, March 7, 2017
Robert Robbins, the finalist for University of Arizona president, will receive nearly $1 million in total compensation, including a base salary of $600,000, the Board of Regents website reports.
Current President Ann Weaver Hart is paid a base salary of $475,000, which she will continue to receive until her contract expires in mid-2018.
Robbins will get an additional $200,000 a year from private funds from the UA Foundation for serving as an "endowed presidential leadership chair." The document does not detail the responsibilities of that role, but specifies that it will be tied to his position as UA president.
His proposed package includes an annual housing allowance of $70,000, an annual car allowance of $10,000 and participation in a cash-balance defined pension plan at 18 percent of his annual base salary, or $108,000.
He also will receive standard employment-related benefits available to all UA administrators, including medical, sick leave, vacation and retirement options.
Robbins is currently CEO of the Texas Medical Center in Houston. He has said he was paid about $1.2 million in that role.
The Board of Regents is scheduled to vote on his appointment to the UA Friday. The proposed start date is June 1.