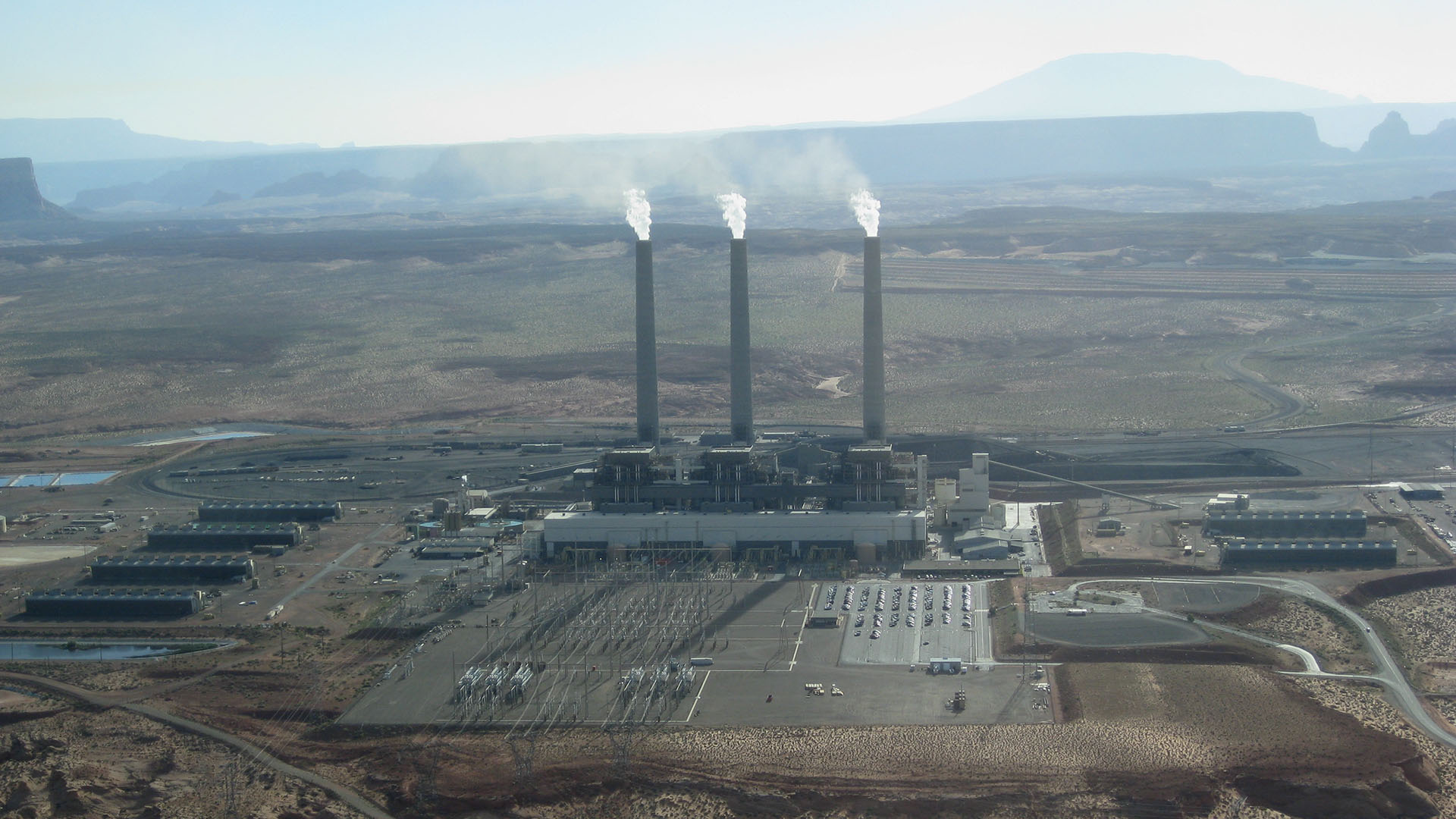 The Navajo Generating Station.
Via Wikimedia Commons
Arizona energy and mining companies are figuring out the effects that President Donald Trump's rollback of Obama-era clean-energy rules may have on business.
Some have already said they are not anticipating much change, citing the minor role played by coal in the state's energy and mining industries.
"If we did have more use for coal, there probably could be one or two more mines that open. But it's very limited in terms of where it's located," said Arizona Mining Association President Kelly Norton.
Kayenta Mine is the only active coal mine in the state, Norton said, and its only customer is the soon-to-be-closed Navajo Generating Station.
A spokesman for the Salt River Project said any regulatory rollback, including the one signed by President Trump, will not affect the company's plan to stop using the Navajo station after 2019.
Data from the American Coal Council show coal-fired plants are responsible for about 22 percent of the power generated in Arizona. That number will drop to 15 percent after the closure of Navajo.
Arizona's coal power use could drop lower still. Tucson Electric Power and Arizona Electric Cooperative plan to convert coal-fired plants to natural gas.