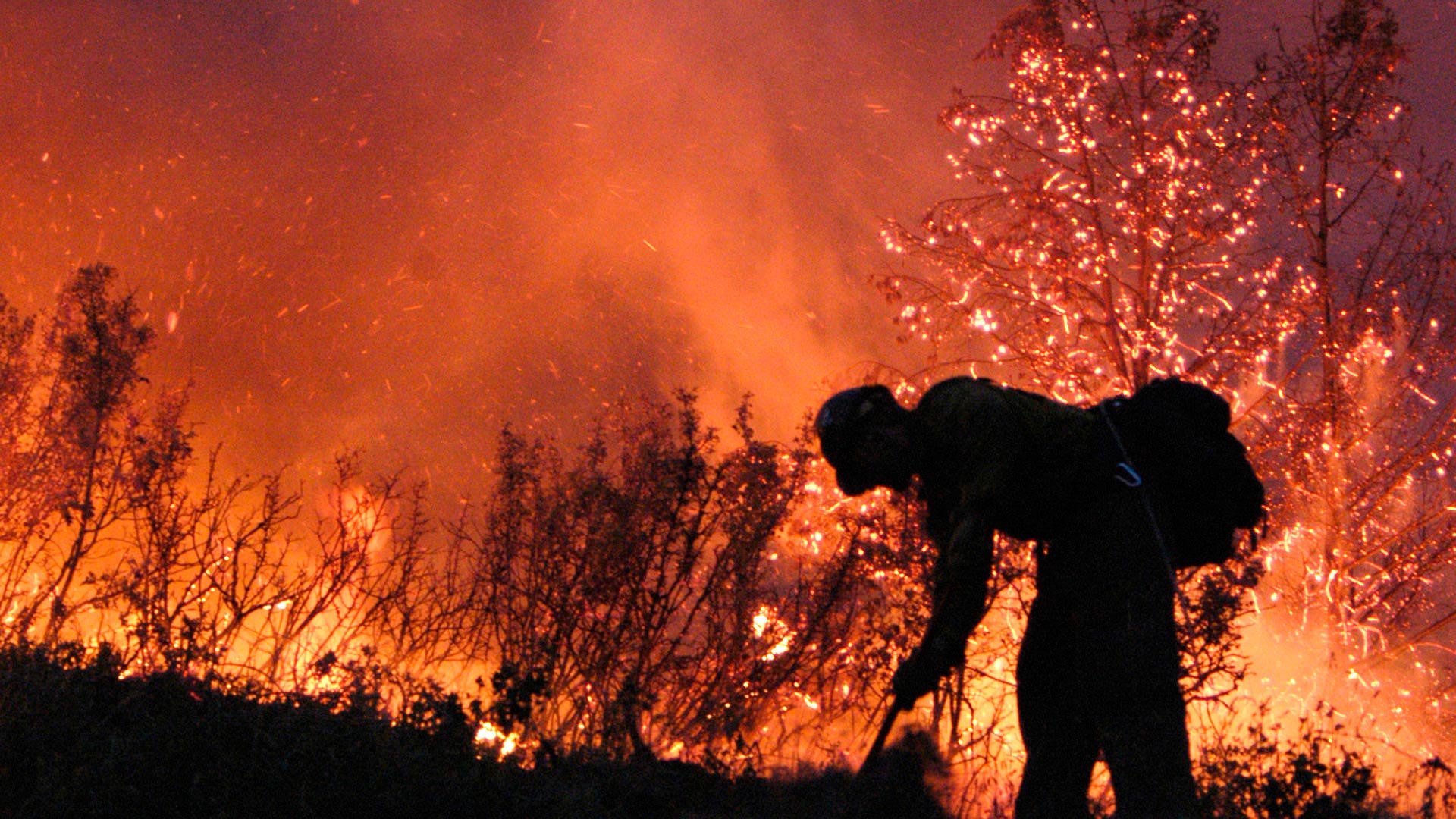 A firefighter works at a scrub fire.
BLM
The U.S. Forest Service is hiring temporary firefighters for the upcoming season. Many in the agency were concerned whether those hires would be limited this year.
When President Donald Trump first took office he announced a federal hiring freeze.
Several days later the U.S. Office of Management and Budget sent out a memo listing exemptions including "seasonal employees and short-term temporary employees necessary to meet traditionally recurring seasonal workload" and those who "meet public safety responsibilities (including essential activities to the extent that they protect life and property)."
The Forest Service was given the OK to hire their seasonal firefighters.
"We're moving forward on hiring our seasonals for the year," said Babete Anderson, Forest Service spokeswoman. "Annually the U.S. Forest Service typically hires approximately 10,000-15,000 temporary personnel for the field season. Approximately 70 percent are hired to support and fight fires."
That's on average 8,400 temporary fire hires.
The Office of Management and Budget has one more month to come up with a plan to cut other federal workers. As fire seasons have grown longer and drier the last two decades, the Forest Service has cut back significantly on non-fire-related personnel to put most of its resources toward fire fighting and prevention.