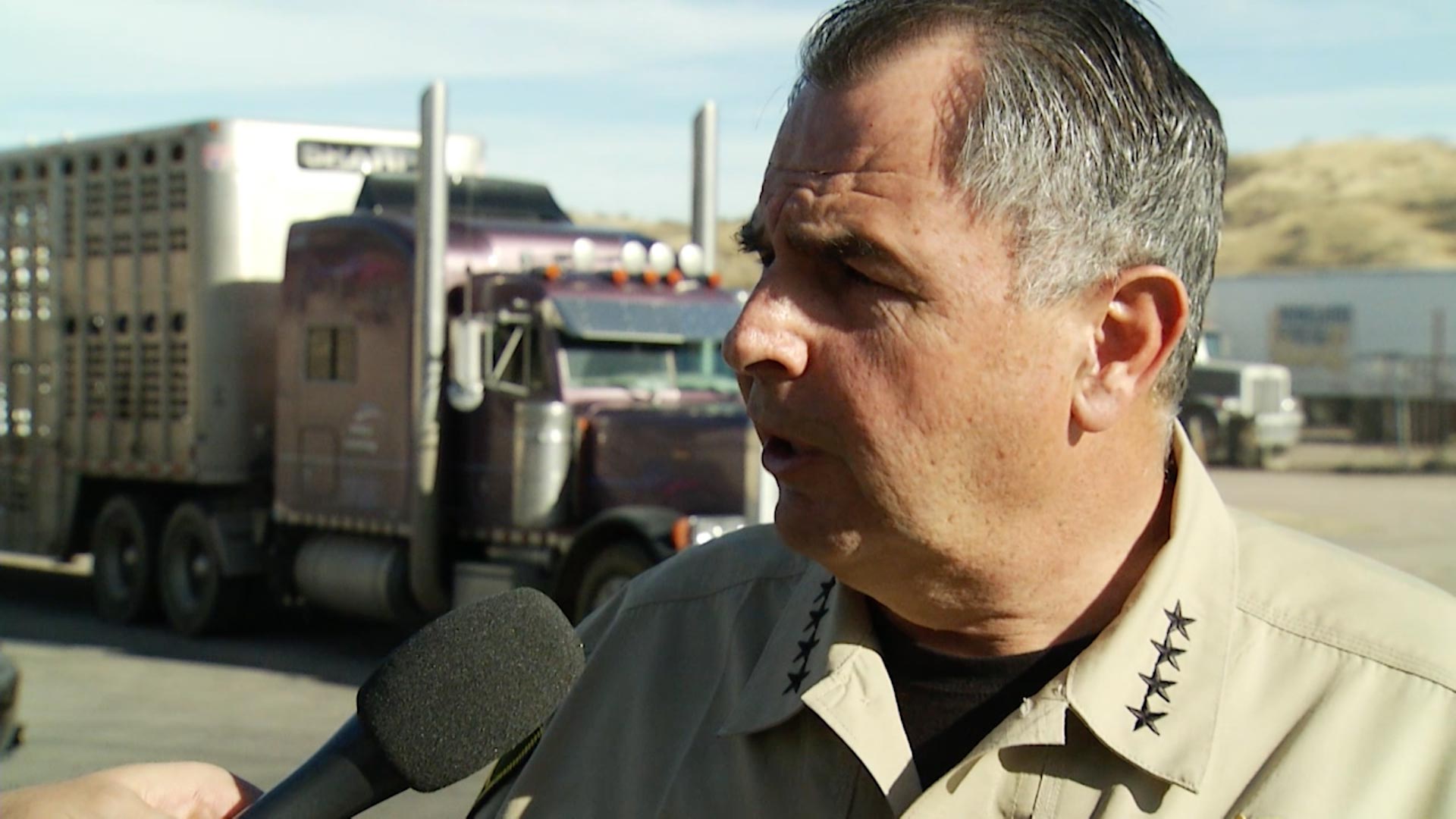 Pima County Sheriff Mark Napier in Nogales, Arizona, Feb. 9, 2017.
Steve Riggs, AZPM
Pima County Sheriff Mark Napier said Monday he will not give federal immigration officials 48-hour holds on immigrants in the country illegally because that would violate the Constitution.
The U.S. Immigration and Customs Enforcement agency has asked for the holds as a courtesy to give them time to pick up immigrants for deportation.
Currently, the Sheriff's Department and other agencies process paperwork on immigrants and release those who are eligible within a few hours.
Napier said he won't order his staff to go beyond that because it is unconstitutional.
"We can't deny anybody's Fourth Amendment rights on a courtesy," Napier said. "That's not how our country works."
The sheriff said County Jail staff will notify immigration officers with a two-hour window while an individual is being processed. Longer than that, he said, is not only unconstitutional but not needed because two hours is enough time. The sheriff cited 2016 numbers as an example.
"Thirty-five thousand people we booked into the jail," Napier said. "And only 420 of the 35,000 had ICE (immigration) detainers. And of those 420, none were released into the community."
The sheriff said that shows Pima County has a good relationship with immigration officials, and the system works as it is.