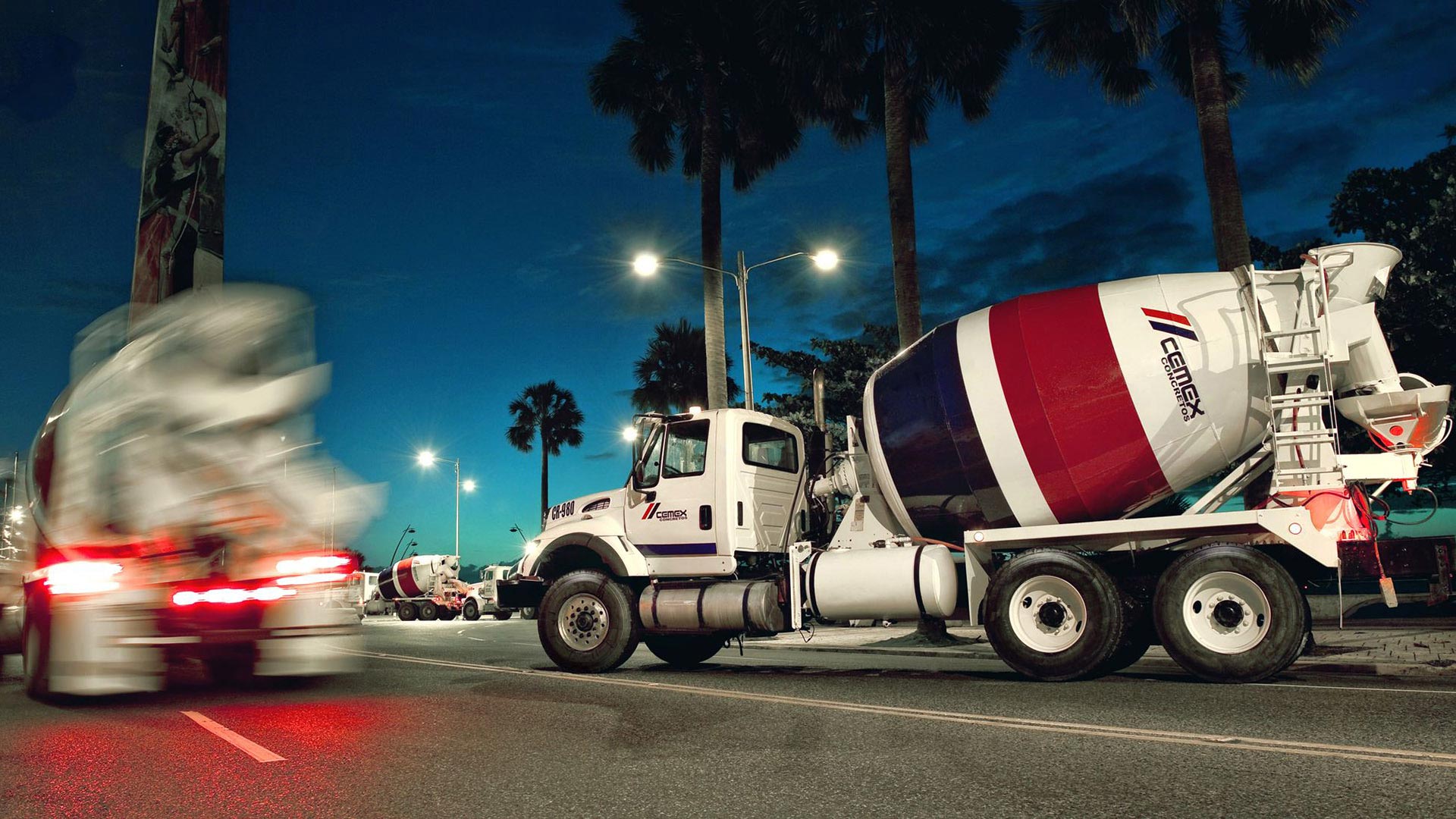 Cemex cement trucks.
Cemex, via Facebook
Cemex, the Mexico-based construction materials giant, said it hasn't bid for a contract with the U.S. government for the construction of a wall along the Mexico-U.S. border, though a company executive has said the company would be willing to give estimates for materials to builders involved in the project.
The company's most recent comments come after multiple high-profile Mexican politicians criticized the possible involvement of any Mexican company in the wall construction.
In early March, media outlets including the daily newspaper Reforma, quoted Cemex President Rogelio Zambrano saying the company would provide estimates to clients seeking to use the company's supplies to build the wall.
But last week, the Los Angeles Times and government-owned news agency Notimex quoted Cemex spokesman Jorge Perez saying the company wouldn't supply materials for the wall. Perez did not answer a request from Fronteras Desk on Wednesday to confirm those reports.
However, Perez confirmed that Cemex has not submitted any documents for the project.
Cemex has not registered as a potential contractor for the project, according to the U.S. General Services Administration's Federal Business Opportunities website.
Last week, Mexican Foreign Minister Luis Videgaray said his government won't interfere with any business involved in the construction of the wall, but urged any business standing to gain to "consult with their own conscience" before getting involved.
Meanwhile, Sen. Gabriela Cuevas, foreign relations chairperson, said she would like the government to divest from any company involved in the construction.
A corporation such as Cemex -- based in Monterrey, Mexico, and with a heavy presence in the U.S., including four concrete facilities in Arizona -- is in a difficult position to cater to clients on both sides of the border, said Juan Carlos Hartasánchez, a senior director with the business strategy firm Albright Stonebridge Group.
"They have a good excuse not to want to enter," Hartasánchez said. "There's potential a backlash from the Mexican government, and a backlash from other clients in other parts of the world, particularly in Mexico."