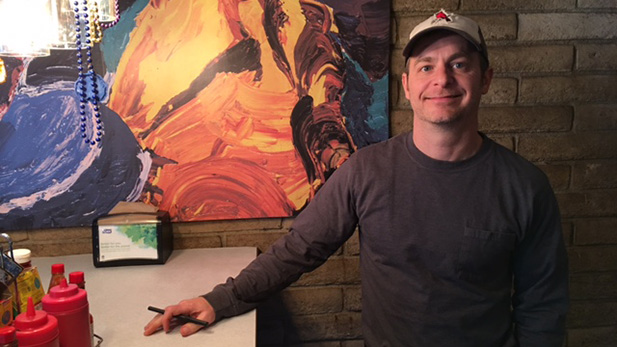 Jamie Thousand, owner of Satchmo's BBQ and Roux 66, says the state needed a raise. But he said not everyone understood what a hit two overlapping increases would have for businesses and Flagstaff's economy as a whole.

Laurel Morales, Fronteras Desk
Arizona gave itself a raise in November, and so did Flagstaff.
Now the City Council has amended the city's minimum-wage law so it will have less of a compounded impact on employers.
In November, Arizona voted to increase the state minimum wage from $8.05 an hour to $10. It will gradually rise to $12 by 2020. Flagstaff voters hiked it to $15. It also made it so the minimum wage in Flagstaff is always $2 higher than the state minimum to deal with the mountain town's high cost of living.
Some business owners said they would have to raise their prices. Others said they'd have to shut down all together.
So the council voted unanimously to remove the requirement that the city's minimum wage be $2 higher than the state's. So instead of a $12 minimum wage in July, it will be $10.50 and will go up gradually year by year to $15 by 2021.