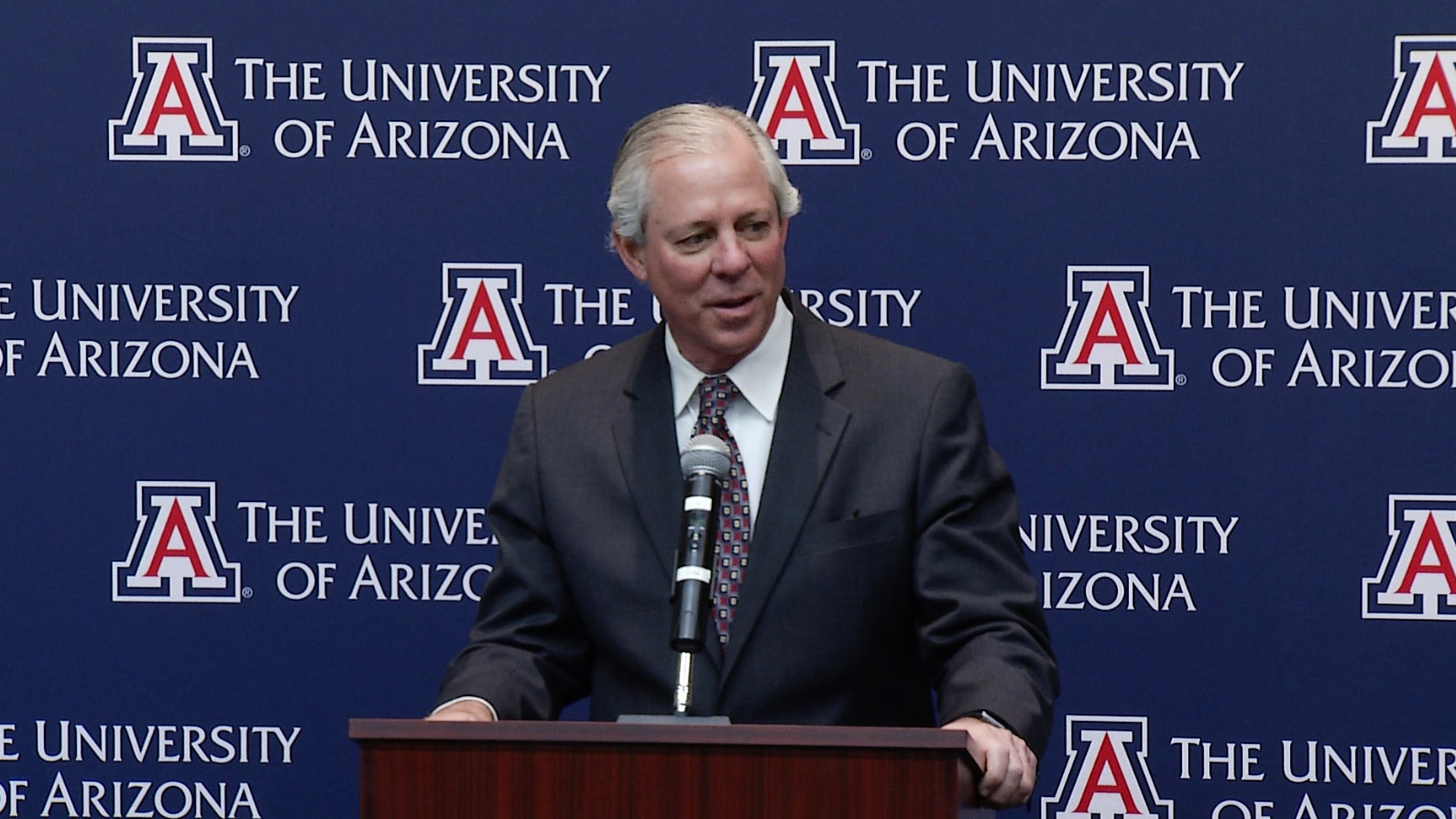 Robert C. Robbins, March 7, 2017
The Arizona Board of Regents and Robert Robbins can start hammering out the details of employment, as Robbins is likely to serve as the next president of the University of Arizona.
The regents held a special meeting Tuesday where they authorized the start of contract negotiations with Robbins. Currently the CEO of the Texas Medical Center in Houston, he was named last week as the sole finalist in the UA's presidential search process.
The regents also discussed the final transition terms of current UA president Ann Weaver Hart.
Hart has been at the UA since 2012. She announced last summer that she wouldn't ask for an extension on her contract. She'll step down when Robbins takes office but will get her salary of $475,000 until her current contract is up in June 2018.
Negotiations with Robbins should take place over the three weeks, and the appointment expected to be finalized at the regents' meeting on April 6th.