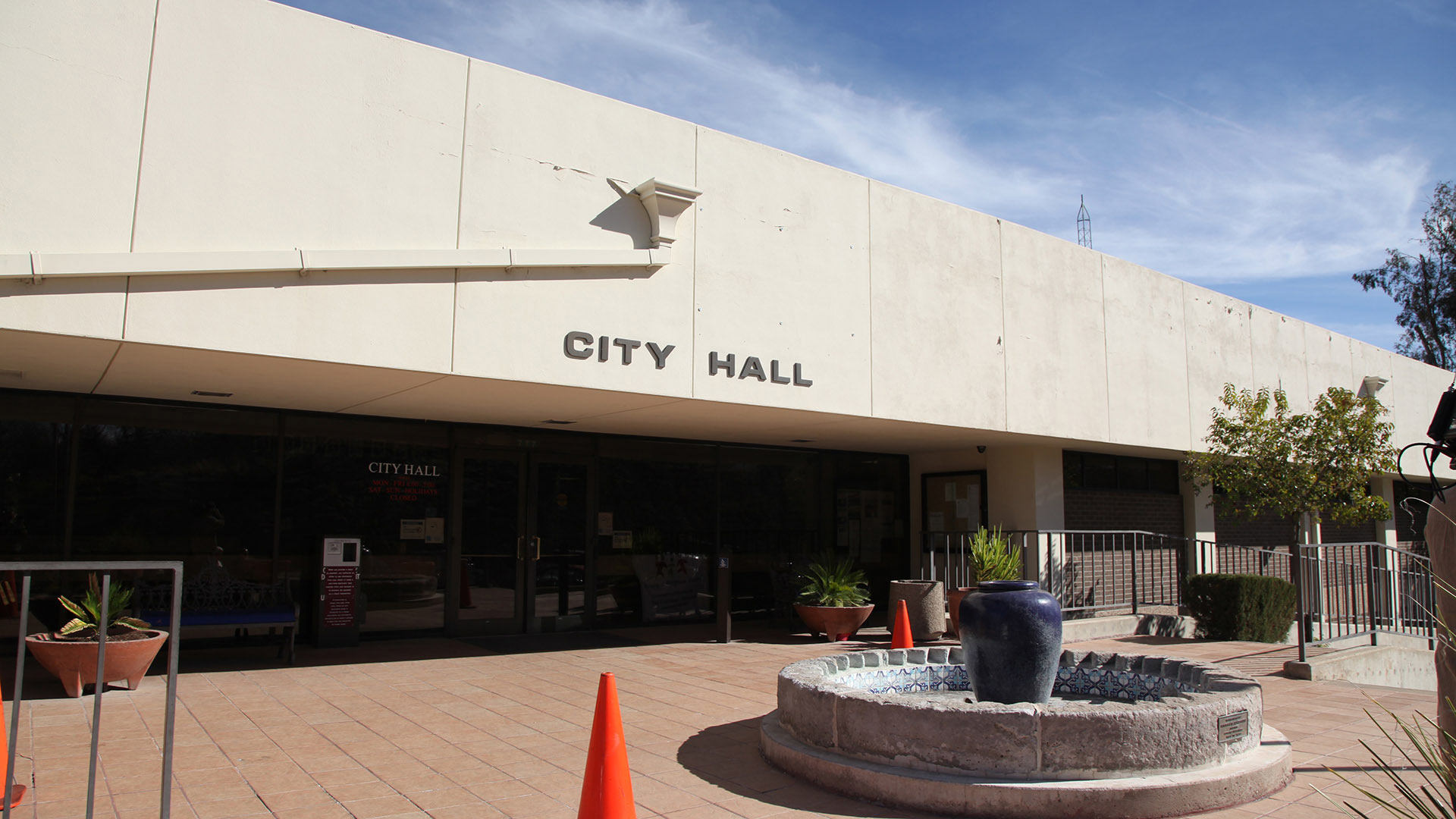 City Hall in Nogales, Arizona.
Nick O'Gara, AZPM
Legislation filed in the U.S. House and Senate could change who is responsible for cross-border sewage.
Nogales, Arizona, has maintained the sewer line that comes out of its counterpart in Sonora for more than 50 years. Federal legislation would move responsibility to the International Boundary and Water Commission.
Officials in Santa Cruz County said the change in responsibility is something they have been working on for years.
"If it breaks right now, the city of Nogales has to go and fix it - anytime it breaks - and it's breaking more often. It's a 50-year-old pipe that has a 50-year old life and it's in bad need of repairs," said the chairman of the Greater Nogales Santa Cruz County Port Authority, Guillermo Valencia.
The bill is sponsored by U.S. Reps. Martha McSally and Raúl Grijalva. An identical bill, sponsored by Arizona Senators John McCain and Jeff Flake, is moving through the U.S. Senate.