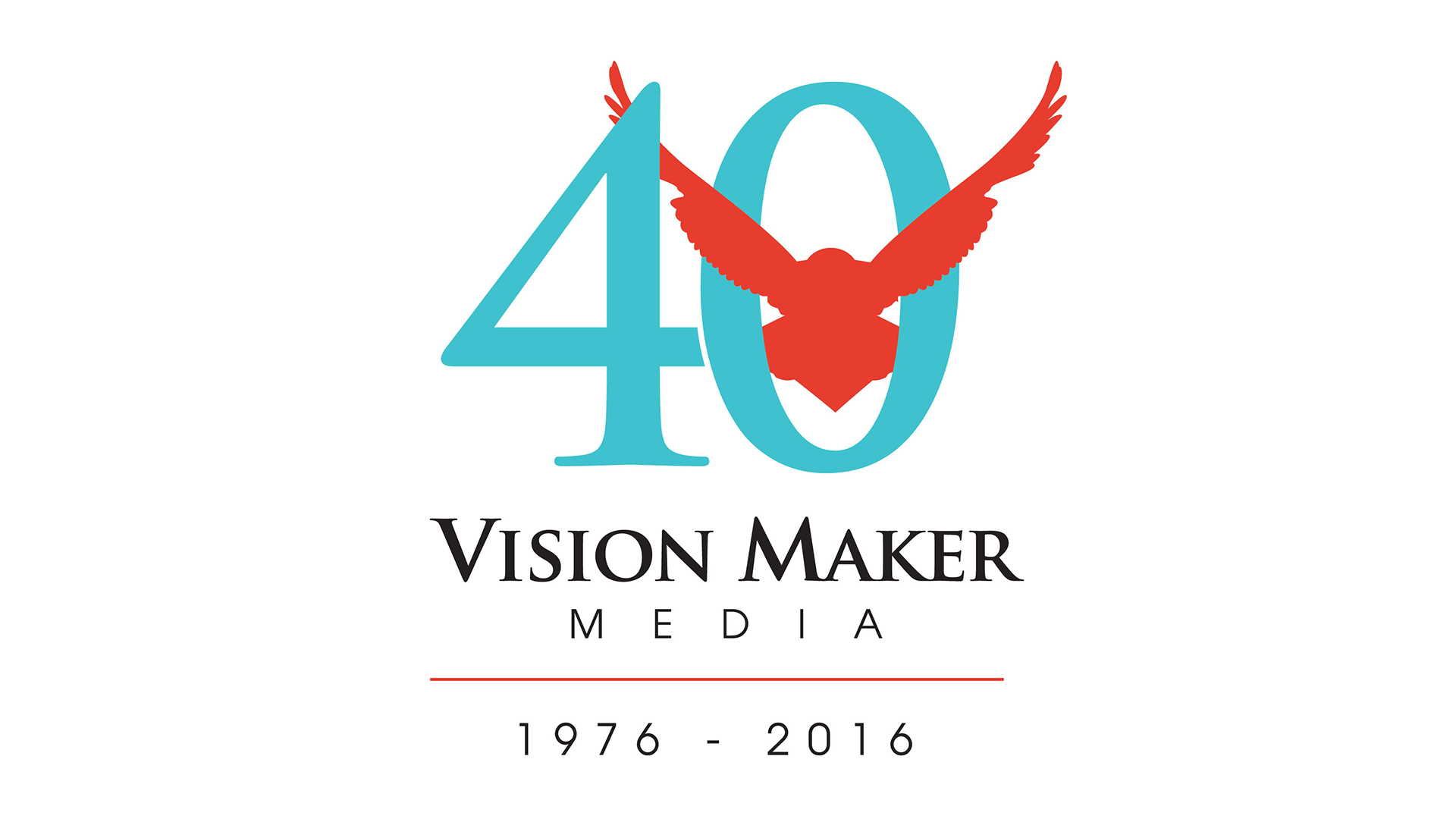 The logo for Vision Maker Media.
Vision Maker Media continues its 40th anniversary celebration with four films streaming in April as part of its collection of 40 films available for free streaming through Aug. 7, 2017. Each week a different film will be available on visionmakermedia.org and americanarchive.org
July 4 - Sousa on the Rez: Marching to the Beat of a Different Drum

July 11 - Smokin' Fish

July 18 - My Louisiana Love

July 25 - Silent Thunder

Aug 1 - The Medicine Game


SOUSA ON THE REZ: MARCHING TO THE BEAT OF A DIFFERENT DRUM
When you hear the phrase "Native American music" you may not think of tubas, trumpets, and Sousa marches. Yet, this rich musical tradition has been a part of Native American culture for over one hundred years. This film offers viewers an unexpected and engaging picture of this little-known Native music scene, challenging viewers to expand their definition of Native American music.
Producers: Cathleen O'Connell and Billy Luther (Navajo/Hopi/Laguna Pueble)
SMOKIN' FISH
Cory Mann (Tlingit) is a quirky businessman hustling to make a dollar in Juneau, Alaska. He gets hungry for smoked salmon and decides to spend a summer smoking fish at a family's traditional fish camp. The unusual story of his life and the untold history of his people interweave with the process of preparing traditional food as he struggles to pay his bills and keep his business afloat in this film.
Producer: Jed Riffe
MY LOUISIANA LOVE
My Louisiana Love follows a young Native American woman, Monique Verdin, as she returns to Southeast Louisiana to reunite with her Houma Indian family. But soon she sees that her people's traditional way of life is threatened by a cycle of man-made environmental crises. Verdin documents her family's struggle to stay close to the land despite the cycle of disasters and the rapidly disappearing coastline, looking at the complex and uneven relationship between the oil industry and the indigenous community of the Mississippi Delta.
Producers: Sharon Linezo Hong, Julie Malozzi and Monique Verdin
SILENT THUNDER
A heartwarming story of Stanford Addison: a Native American Elder, Spiritual Leader, Horse Tamer, and Quadriplegic. Through his unique method of gentling wild horses, Addison delivers an inspiring and timely message of universal peace and cultural tolerance by sharing the experiences of his own life.
Producer: Angelique Midthunder
THE MEDICINE GAME
Two brothers from the Onondaga Nation pursue their dreams of playing lacrosse for Syracuse University. With the dream nearly in reach, the boys are caught in a constant struggle to define their Native identity, live-up to their family's expectations and balance challenges on and off the Reservation.
Producers: Lukas Korver and Jason Halpin
---
About 40 Years. 40 Films. 40 Weeks.
The same year our nation celebrated its bicentennial and President Ford proclaimed a week in October as "Native American Awareness Week," six Native producers in public television met to charter the Native American Public Broadcasting Consortium (NAPBC), later known as Native American Public Telecommunications (NAPT) and now Vision Maker Media.

In these 40 years, our organization has created more than 500 films, awarded $11 million to independent producers and held hundreds of film-screening events across the nation. In celebration of Vision Maker Media's 40th anniversary, a collection of 40 films will be available for free streaming through Aug. 7, 2017.

About Vision Maker Media
Vision Maker Media is celebrating 40 years as your premier source for quality American Indian and Alaska Native educational and home videos. All aspects of our programs encourage the involvement of young people to learn more about careers in the media--to be the next generation of storytellers. Vision Maker Media envisions the world changed and healed by understanding Native stories and the public conversations they generate.

With funding from the Corporation for Public Broadcasting (CPB), Vision Maker Media's Public Media Content Fund awards support to projects with a Native American theme and significant Native involvement that ultimately benefits the entire public media community. Vision Maker Media, a nonprofit 501(c)(3) empowers and engages Native People in telling stories. visionmakermedia.org

About The American Archive of Public Broadcasting
The American Archive of Public Broadcasting seeks to preserve and make accessible significant historical content created by public media and to coordinate a national effort to save at-risk public media before its content is lost to posterity. americanarchive.org