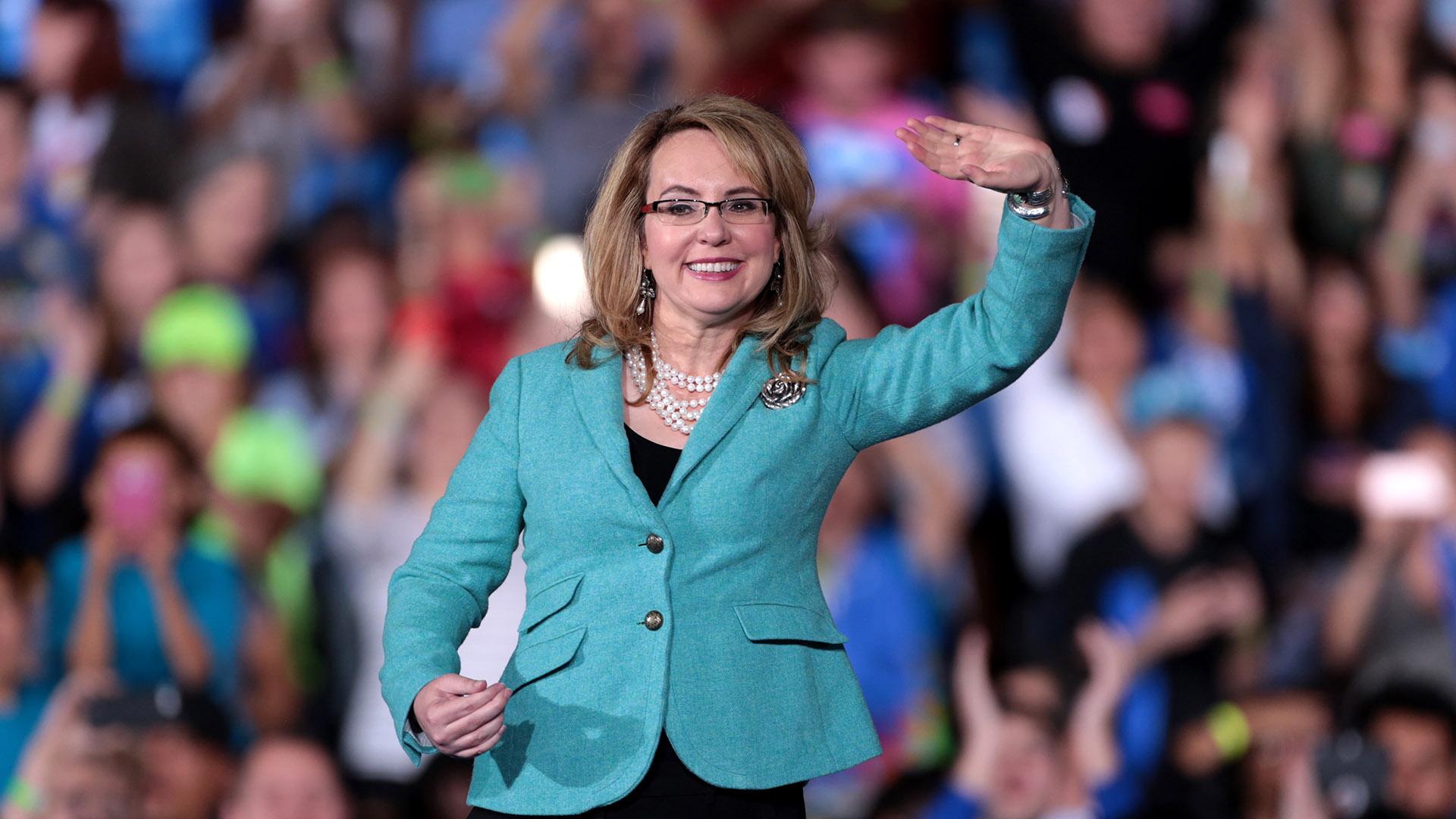 Former U.S. Congresswoman Gabrielle Giffords at a rally for then-presidential candidate Hillary Clinton, Nov. 2, 2016. (PHOTO: Gage Skidmore)
Former Congresswoman Gabrielle Giffords Thursday called on members of Congress to hold town halls and meet with their constituents.
A heated political environment has led some Republican members of Congress to say they are avoiding town halls because they suspect the events will be political attacks, and will not be an airing of ideas.
Giffords released a statement through her political action committee, Americans for Responsible Solutions. In the statement, she said meeting with constituents was a key part of her public service.
Pia Carusone, Giffords' former chief of staff and now adviser to the committee, told Arizona Public Media about the former congresswoman's philosophy.
"If people disagreed with her, that was fine, but it was not OK for people to feel as though they couldn't talk to her and couldn't voice their concerns," Carusone said.
Giffords was shot and permanently injured when meeting with people outside a Tucson Safeway in 2011. A congressman this week said that was an example of why he would not hold town halls.
"Politics can be a tough profession," Carusone said. "But you sign up to represent constituents in Congress, and no matter what happens, no matter what the environment is, you have a duty to show up and hear people out."
Giffords said in her statement that she's held more than 50 public events in the past year, as part of her effort to support increased gun ownership regulations and counter the NRA.