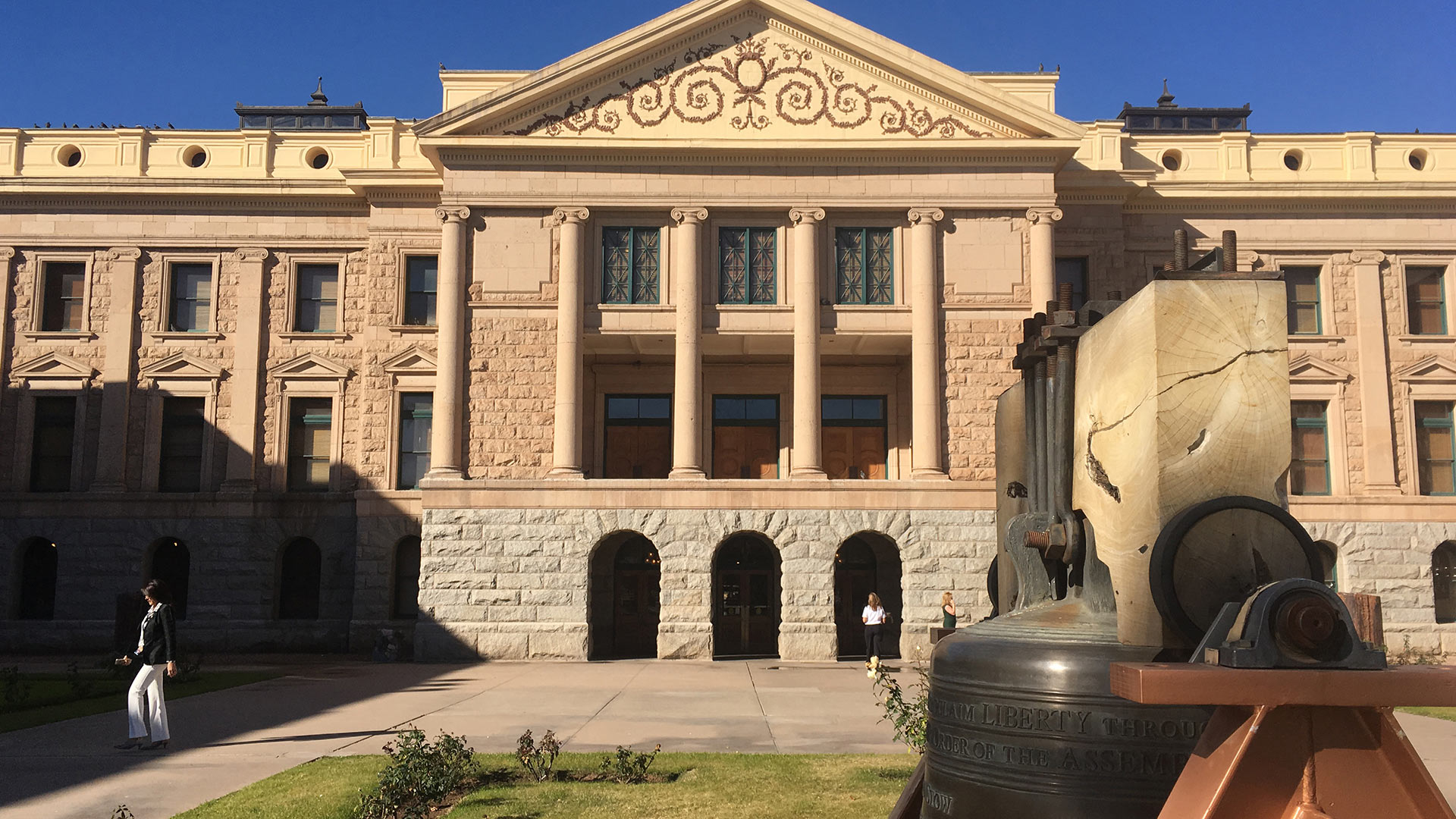 The Arizona Capitol Building. January 2017
Christopher Conover, AZPM
Veterans using the Post-9/11 GI Bill to help pay for tuition at Arizona's state universities and community colleges are already classified as in-state students, but that list of those eligible could grow.
The list could now include those using other military scholarships, including the Marine Gunnery Sergeant John David Fry Scholarship.
House Bill 2415, sponsored by Rep. Jay Lawrence, R-Scottsdale, would also let a child or spouse of a member of the military killed in the line of duty on 9/11 or after to get in-state tuition.
The bill passed its two committee stops in the House unanimously. If approved in the House, it still must pass the Senate.