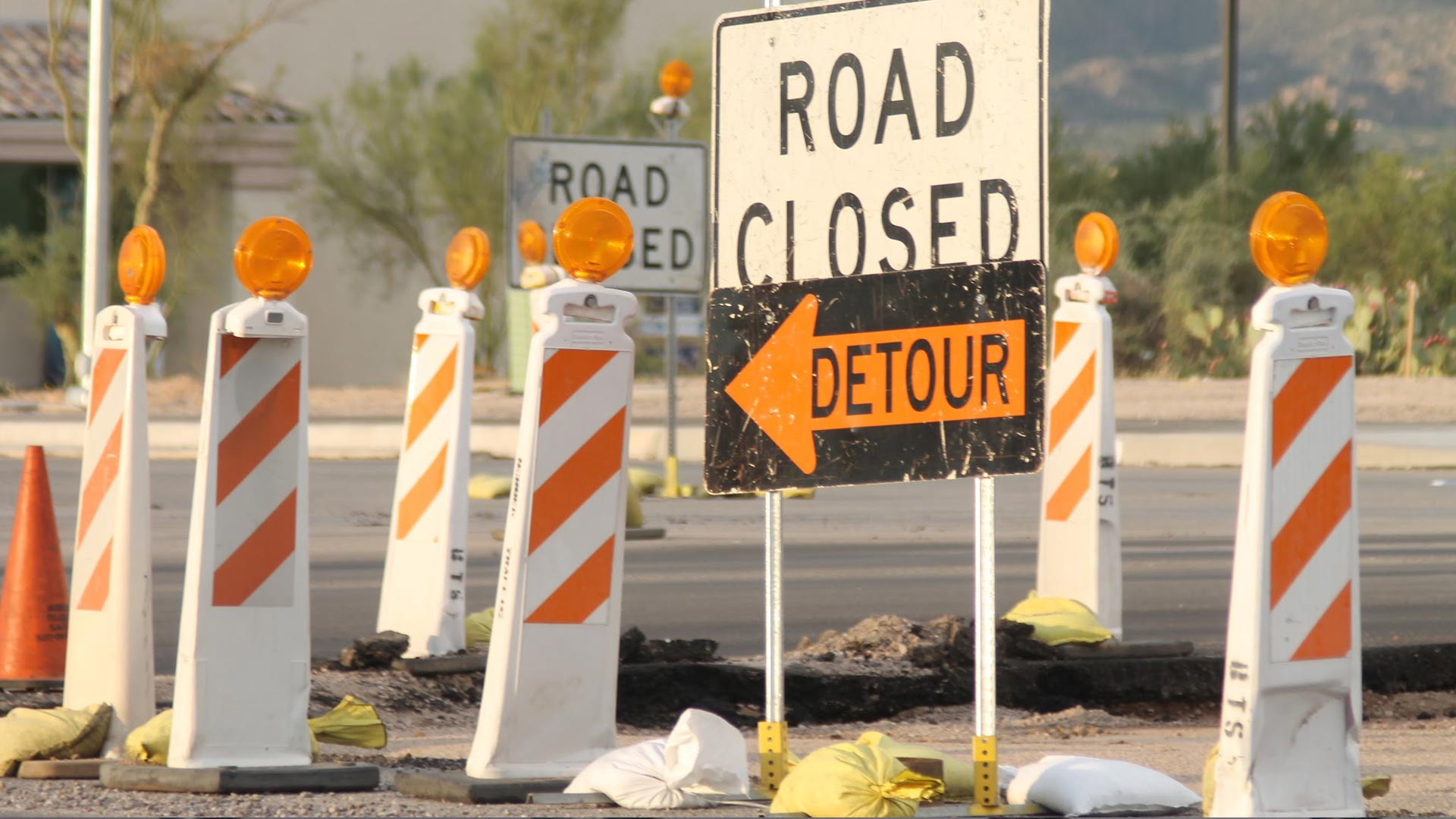 Detour signs at a road construction project. (PHOTO: AZPM Staff)
Ina Road on Tucson's northwest side will be closed for construction at Interstate 10 for two years, starting Wednesday. The closure includes frontage roads and freeway interchanges.
Drivers are encouraged to use Cortaro Road to the north or Orange Grove Road to the south as alternate routes.
To help residents and businesses cope with the closure, the town of Marana has launched the Project Ina smartphone app.
The app updates users on construction, maps suggested alternate routes, and lists businesses in the affected area, along with any specials they offer during the closure.
More information on the app is available at the town of Marana's website.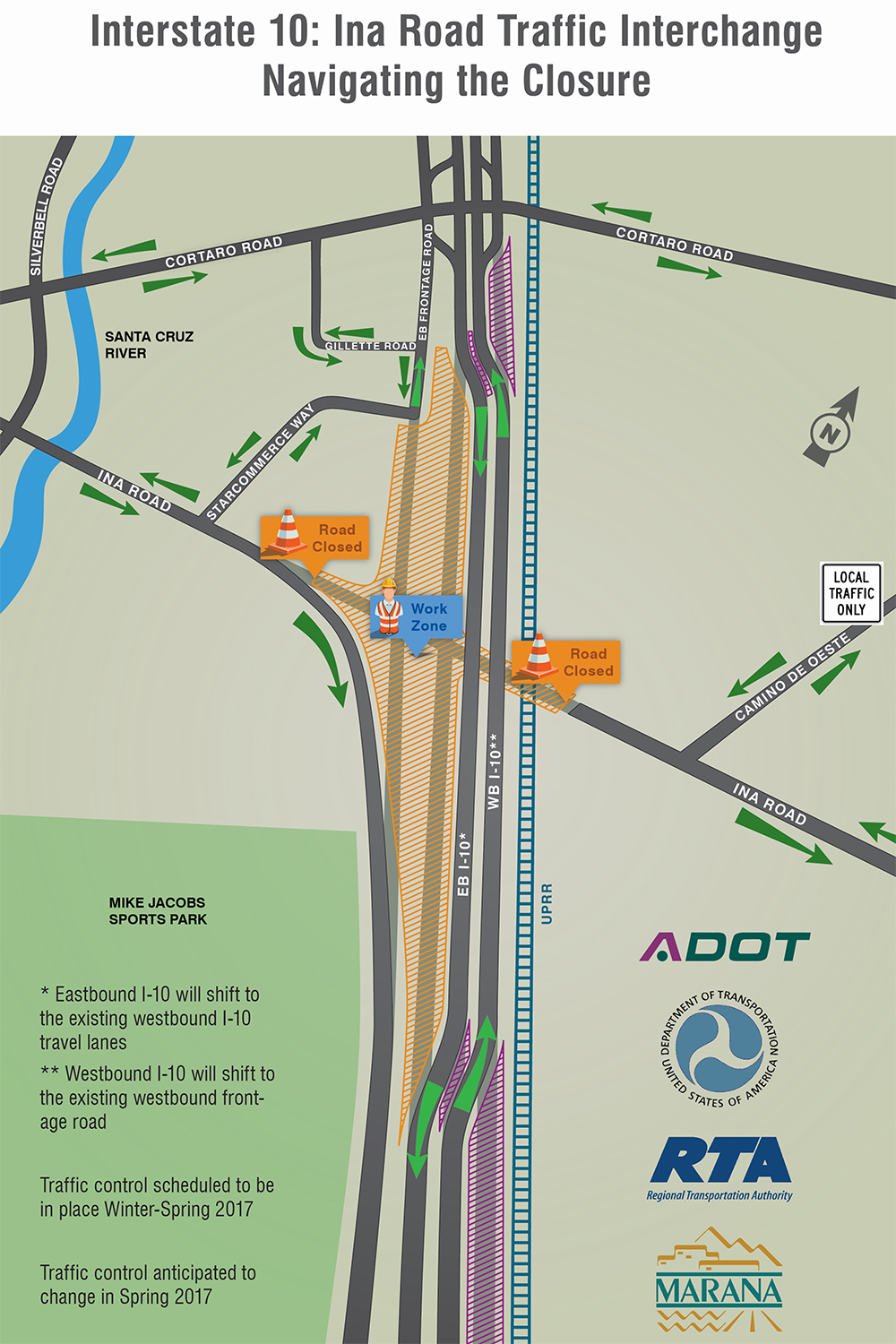 VIEW LARGER View a map of the upcoming closure and detours in the area by clicking on the image. (PHOTO: Arizona Department of Transportation)