Learn how an elementary school science fair transformed into an annual three-day math and science extravaganza at the Tucson Convention Center.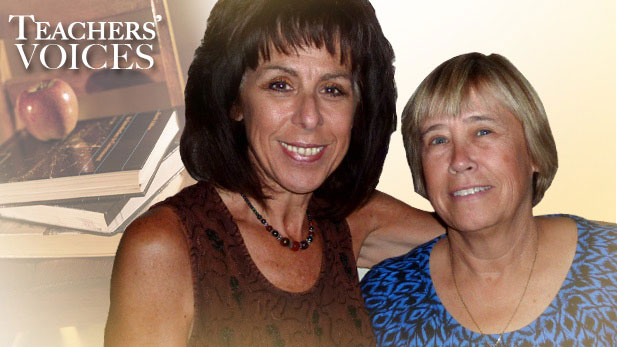 Teachers Voices: Sharon O'Neal and Caryl Jones (PHOTO: AZPM)
Sharon O'Neal (left) and Caryl Jones (right)
The idea was sparked by Sharon O'Neal, a parent of twin daughters at Ventana Vista and Program Manager at Raytheon Missile Systems, along with Caryl Jones, a recently retired K - 5 Library and Technology teacher at Ventana Vista.
Together, they created a community gathering that invites over 300 professional scientists and engineers to teach and inspire more than seven thousand students (4th - 8th graders), teachers and parents. Through a collaborative effort between Raytheon, the University of Arizona, IBM, Honeywell, and other private and public sponsors the Funfest is available to the public for free. However, the demand has been so overwhelming that registration for last years event was filled in only three hours.
The Math, Science and Technology Funfest will be held this fall, and it is open to the public. Registration begins on Sept 1st.
To hear more stories, visit the Teachers' Voices archive.
(Funding for the production of Teachers' Voices is provided by Wells Fargo and the University of Arizona College of Education. The series is produced by Matt Felix for Arizona Spotlight.)