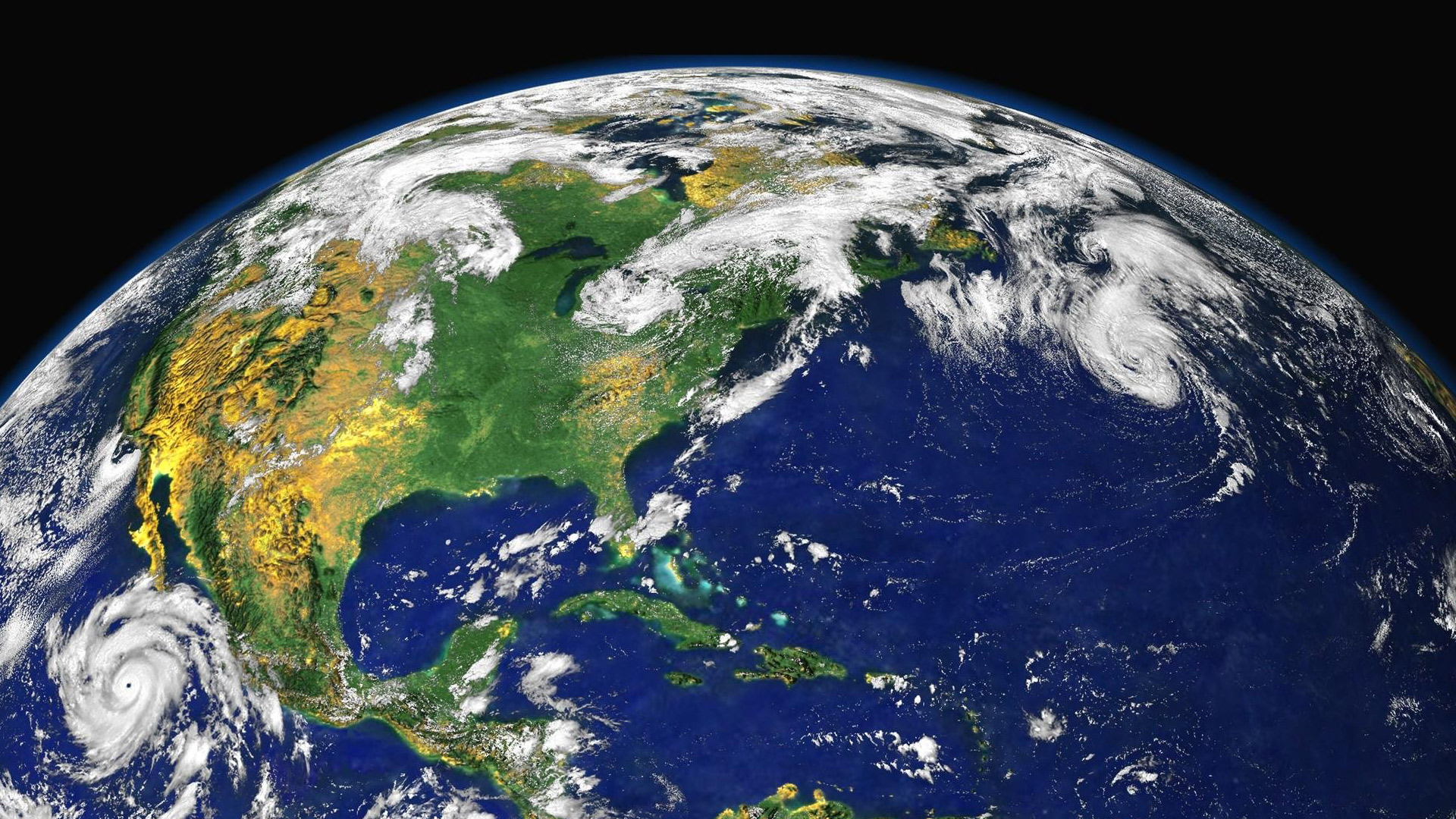 A rendering of Earth from space.
A conference in Tucson later this month will bring together scientists and diplomats to work on global policies on the environment and sustainable development in the Americas.
Representatives from 10 countries will gather Feb. 22-24 at the summit, hosted by the University of Arizona. It coincides with a new administration in Washington that has many people in the fields of science and technology worried about collaboration among nations.
"Right now as I think many people have recognized, there is a lot of concern about some of the directions the new administration has announced early on, so in some sense all of that makes the conference in Tucson a very timely endeavor," said William Colglazier, who served as a science and technology adviser to U.S. Secretaries of State Hillary Clinton and John Kerry. He will chair the conference.
Colglazier, a senior scholar in the Center for Science Diplomacy at the American Association for Advancement of Science, said the U.S. government has recognized that scientific and technological engagement has provided a bridge and kept communications open when relations have been difficult or nonexistent between nations.
During his three years at the Department of State, Colglazier said he worked with representatives of 70 countries, and a common theme among them was employing science, technology and innovation to improve their nations' economic security. Colglazier said nearly every aspect of the State Department's responsibility – from arms control to energy to security – had staff with science and technology training.
Five countries, in addition to the U.S., have science and technology adviser positions within their foreign policy organizations, and Colglazier said he expects more nations will follow suit.
The science diplomacy and policy conference will include a public panel discussion on the role of non-governmental and governmental agencies and researchers in science diplomacy, with Thomas Pickering, former U.S. ambassador to the United Nations, Israel and Russia, and chemistry Nobel Prize winner Peter Agre. It takes place on Feb. 22 at 6:30 p.m. at the Tucson Marriott University Park, 880 E. Second St.