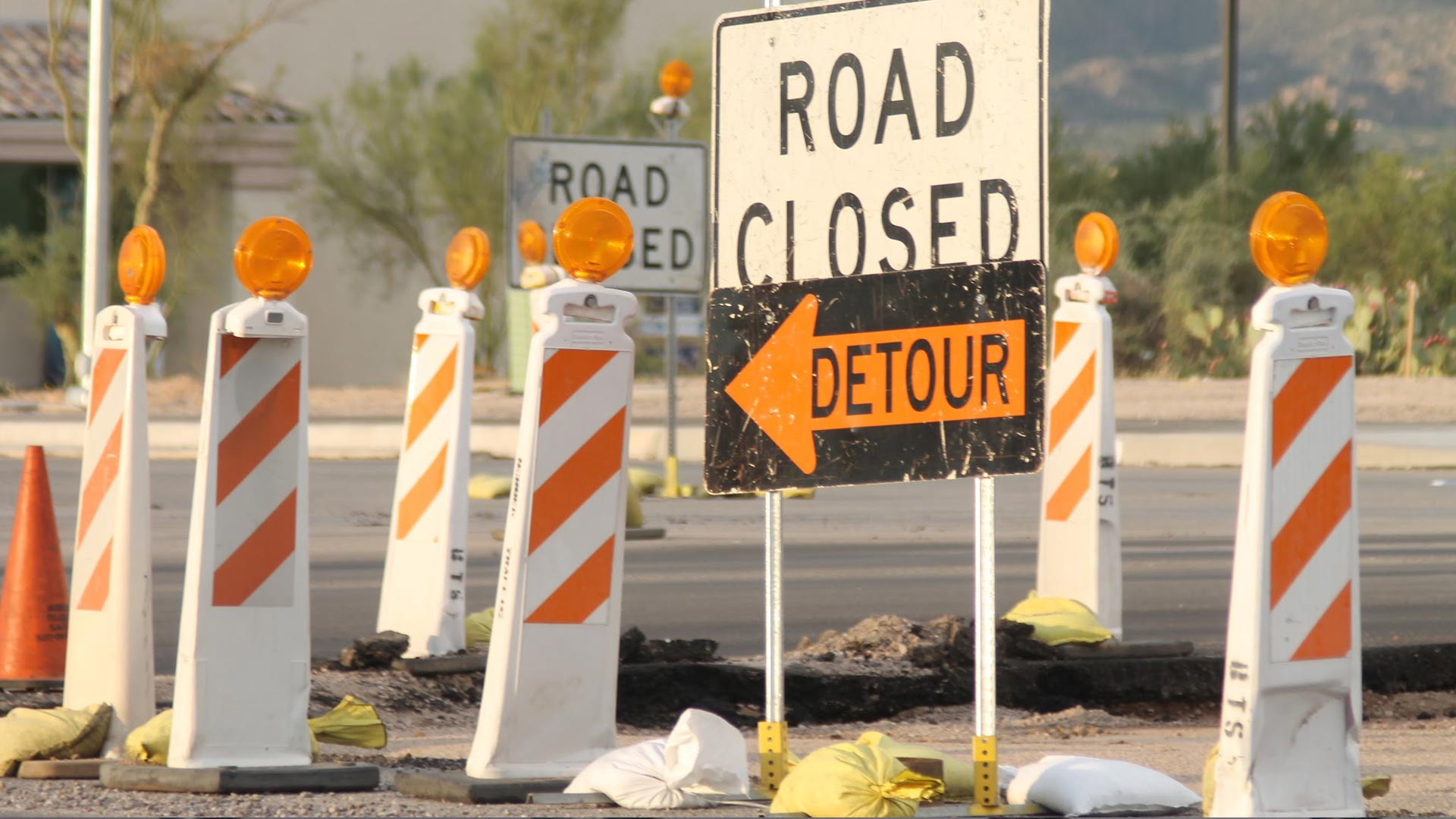 Detour signs at a road construction project. (PHOTO: AZPM Staff)
The town of Marana has launched a smartphone app to help area residents and businesses get through the multi-year closure of Ina Road at Interstate 10.
The Project Ina app will give users updates on construction, map closed roads and suggested alternate routes, and spread the word about sales and promotions offered by businesses that will be adversely affected by the closure.
The app is available for free on Apple and Android smartphones. More information on the app is available at the town of Marana's website.
Ina Road will close at I-10 on Feb. 15. When work is done, traffic on Ina will pass over the top of the interstate and the nearby Pacific Union rail line, similar to the interchange farther south at Prince Road and I-10.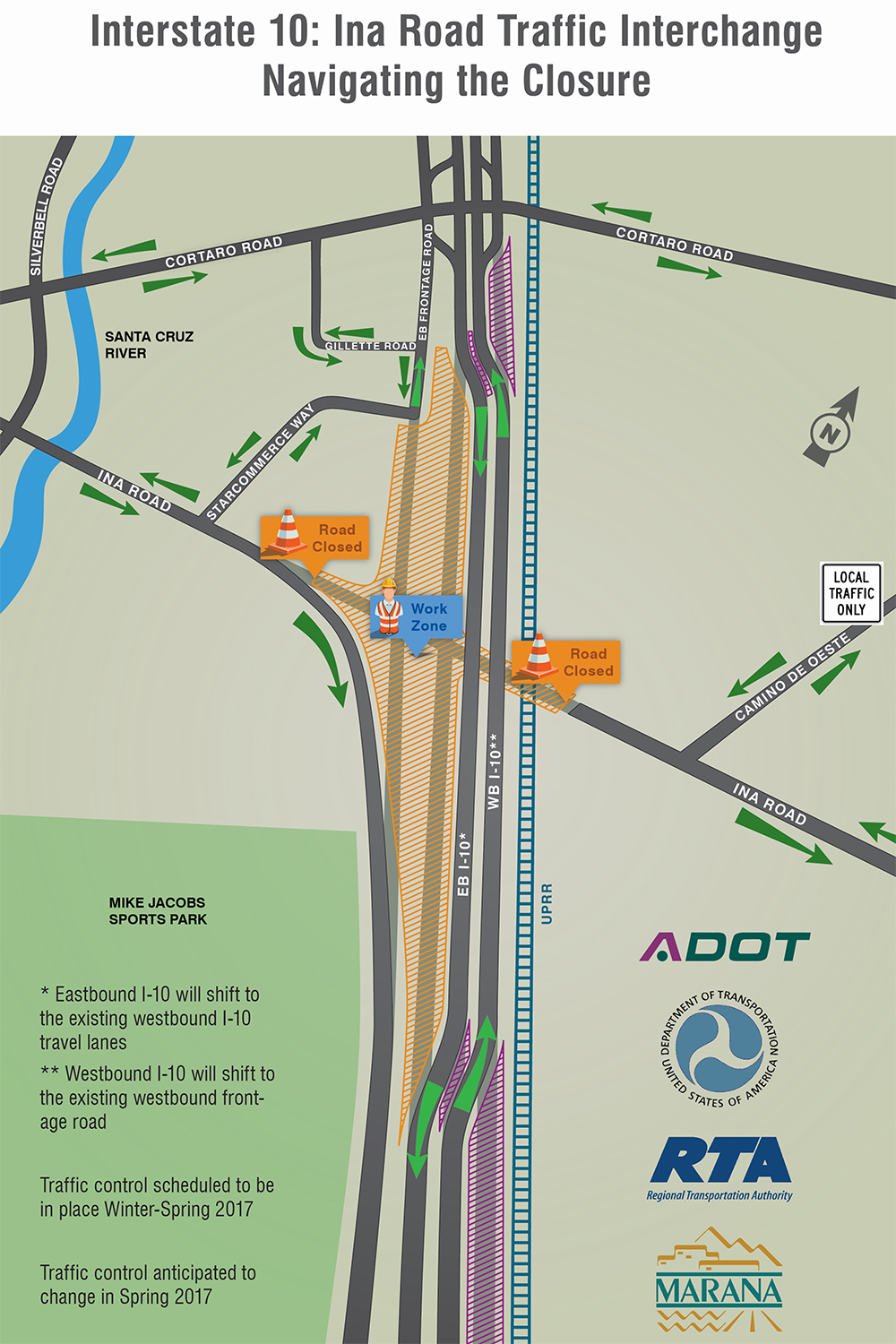 VIEW LARGER View a map of the upcoming closure and detours in the area by clicking on the image. (PHOTO: Arizona Department of Transportation)