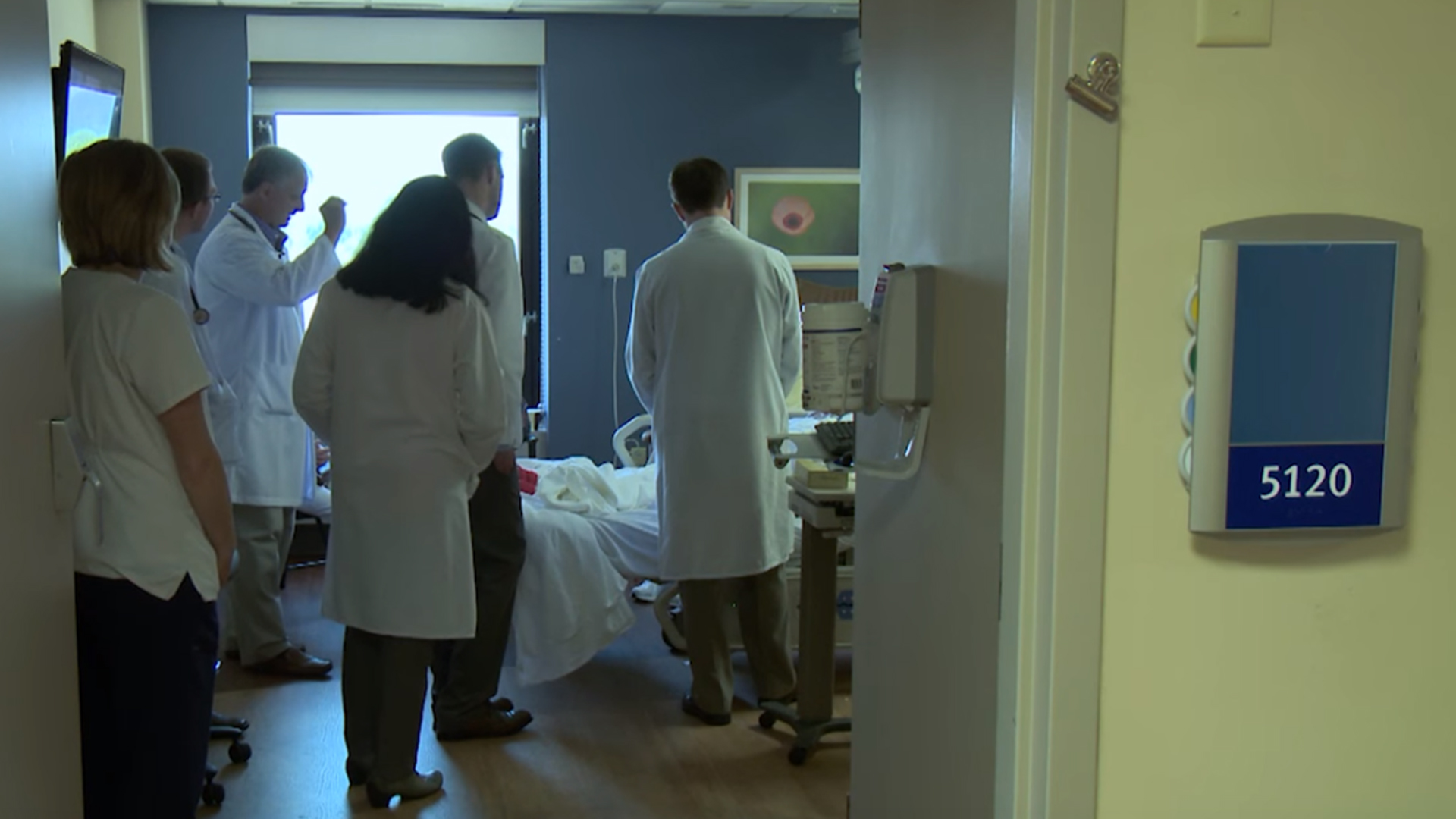 (PHOTO: AZPM, Passing On)
With enrollment closed for the Affordable Care Act, possibly for the last time, questions remain for the millions in Arizona who have been affected by the legislation.
Also known as Obamacare, the Affordable Care Act brought health insurance to more than 400,000 previously uninsured Arizonans. That coverage came from a combination of the insurance marketplace provision and the Medicaid expansion.
The four-year-old expansion of Medicaid, or AHCCCS in Arizona, was fought by many Republicans, even though then-Gov. Jan Brewer was the person pushing for it in the state Legislature.
Gov. Doug Ducey is not a fan of the expansion, or Obamacare, but his senior policy advisers said he wants the repeal to go slowly.
"We don't want to see the rug pulled out from under anyone. (Ducey) also said there needs to be a sufficient time period for this transition to take place," said Christina Corieri, senior policy advisor to the governor.
If that seems counterintuitive for a Republican, think again.
"The evidence is clear and compelling that when you have coverage – whether it is a public sponsor like Medicare or Medicaid or it is private health insurance – that the health outcomes improve when you have coverage," said Daniel Derksen of the Arizona Center for Rural Health.
In real terms, those improvements mean a better bottom line at area hospitals, especially during the recession.
"During that time hospitals' charity care escalated. At (Tucson Medical Center) it rose to a point of $25.9 million. When we restored and expanded Medicaid, that number has consistently come down. And last year it was at $8 million," said Julia Strange at TMC.
One of the criticisms of the Affordable Care Act has been the lack of available coverage. In recent years, insurers in Arizona's federal marketplace have dwindled to one in every county except Pima, where there are two.
Some say the criticism of that reduction is not necessarily fair.
"Even though about half of Arizonans and half of Americans get their health insurance through employer-sponsored insurance, often employers aren't offering more than one or two plans. So it is really no different to how a majority of Americans get their coverage," said Derksen.
The now-closed enrollment period for the Affordable Care Act could be the last. Most in health care and politics say, however, that they expect it to take two to three years to fully end the program.