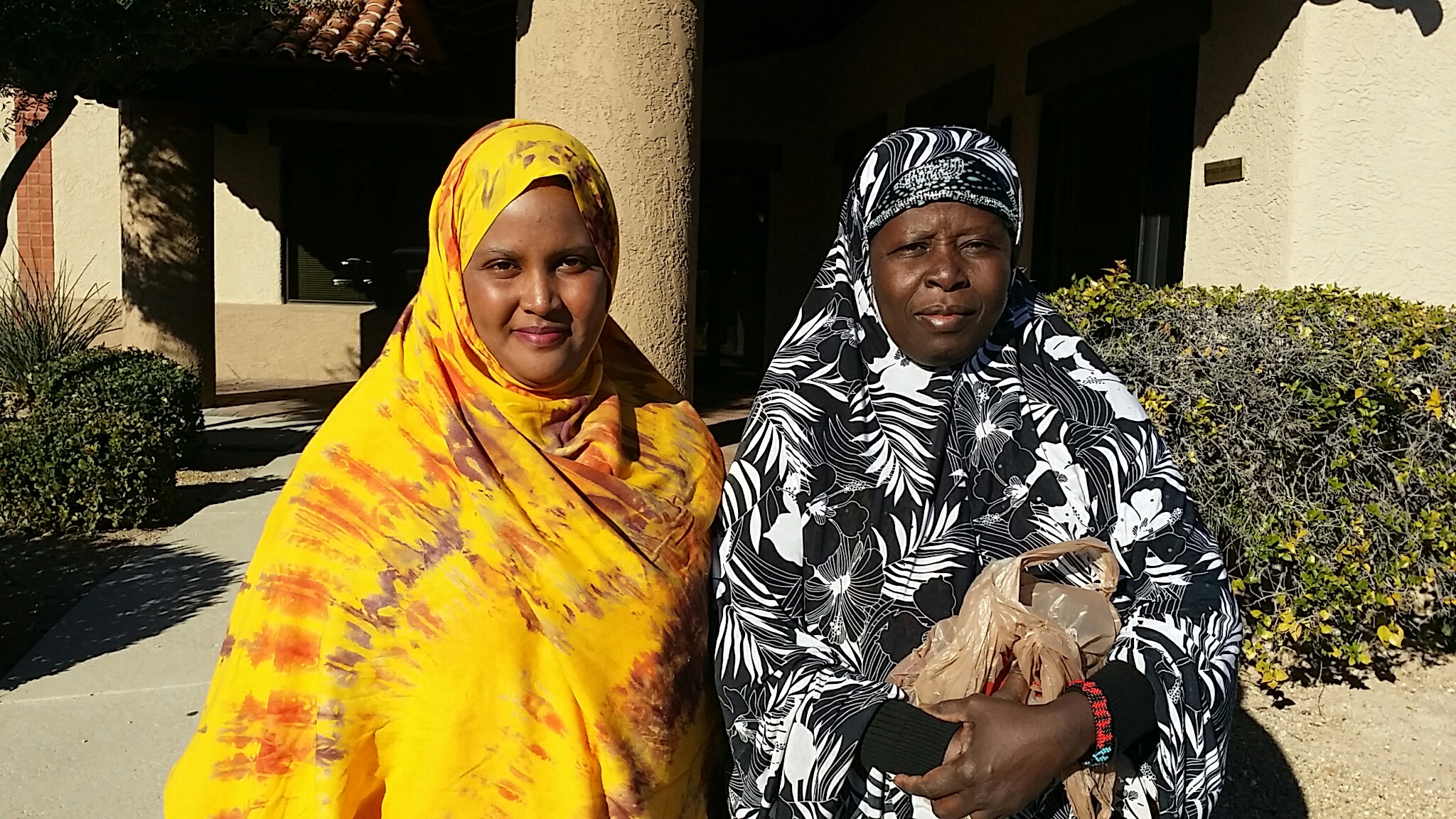 Somali Refugee Women entering the offices of the International Rescue Committee in Tucson.
The lives of refugees who have received approval to come to the U.S. may be in danger if they are banned from entering, the director of a Tucson refugee nonprofit has said.
Jeffrey Cornish runs Tucson's International Rescue Committee, the largest refugee resettlement agency in Southern Arizona.

"Our refugee resettlement program has saved countless lives in the process," Cornish said.
Refugees who have been vetted for entry to the U.S., but haven't arrived yet, could be in danger, according to Cornish.
"The statistics that I have read is that there are currently 60,000 refugees that have been vetted and approved for travel to the United States. Those people now are in limbo," Cornish said.
That includes at least 500-600 who were headed to Tucson.
"Those people now are forced to stay at the refugee camps that they are in and also in conflict zones. So there is a danger for these individuals. They are still in harm's way."
Cornish said many may die while waiting for an end to President Donald Trump's ban on refugee immigration.