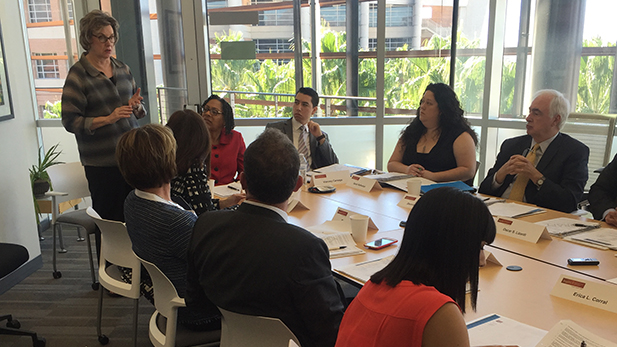 First meeting of a search committee to find a new University of Arizona president to take the place of Ann Weaver Hart, Oct. 13, 2016.

Vanessa Barchfield, AZPM
The next president of the University of Arizona could be named by early March.
A search committee will meet and interview prospective candidates in mid-February to replace outgoing President Ann Weaver Hart, according to Bill Ridenour, a member of the Arizona Board of Regents and the chair of the committee.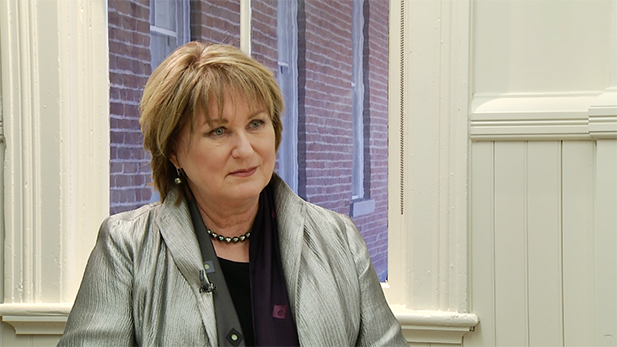 UA President Ann Weaver Hart in March 9, 2015 interview.

AZPM
"The committee will make the decision probably mid- to late February on those prospects to send on to the Board of Regents for the Board of Regents to interview," said Ridenour.
That pool of names submitted to the Board of Regents, which has the final say, will be small, meaning a decision may be made quickly.
Ridenour declined to say how many prospective candidates are in the pool right now, but the student-run Arizona Daily Wildcat reported that the search committee considered around 150 prospects, with one-third of them expressing interest in the job.
All prospects have been vetted by an executive search firm hired by the regents to help with the search process.
Ridenour said the pool of top administrators come from all across the country, from other schools in Arizona and from inside the UA.