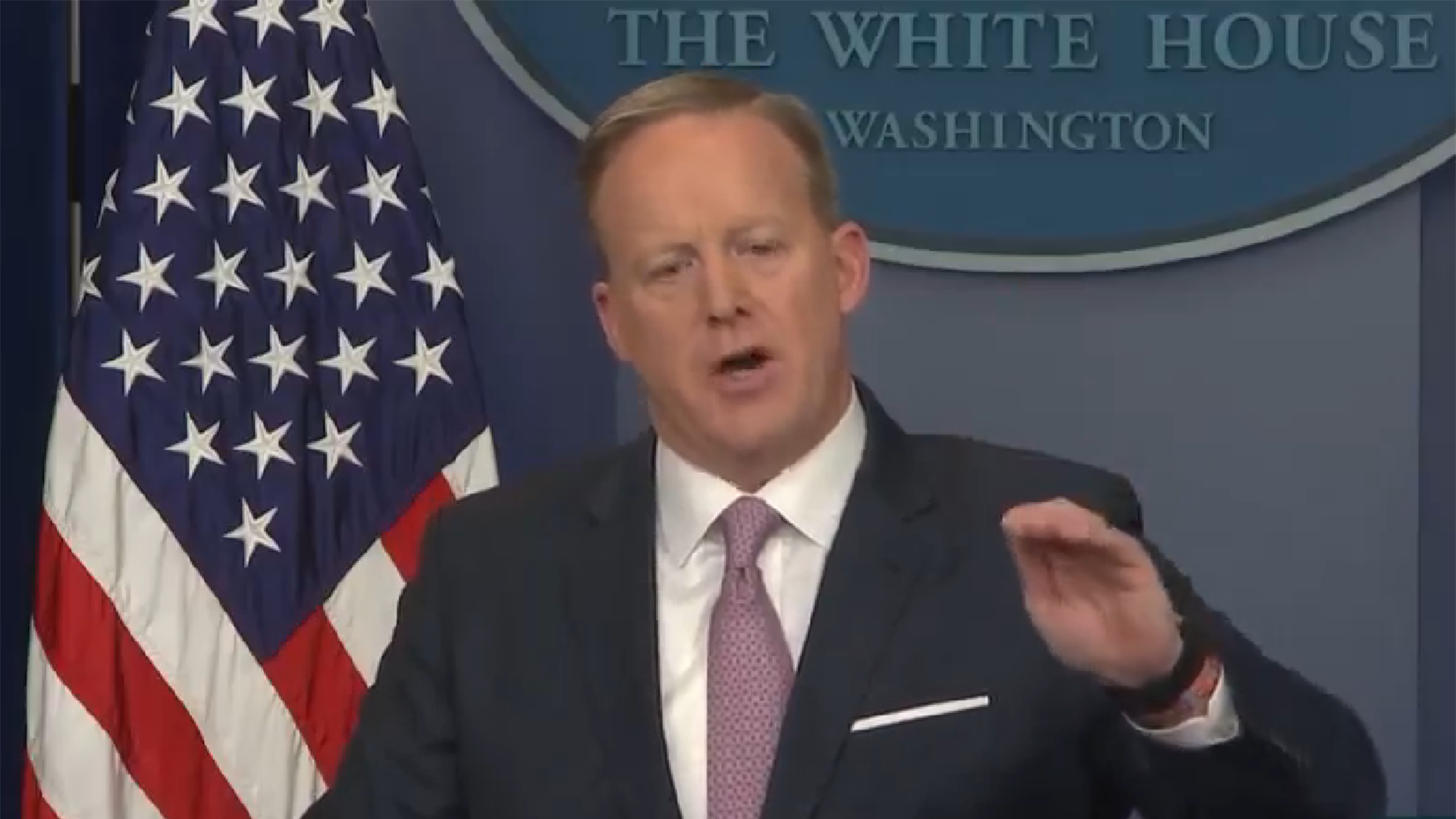 White House Press Secretary Sean Spicer at a briefing Jan. 23, 2017. (PHOTO: C-Span)
Young immigrants who were temporarily protected from deportation by President Barack Obama are not high on President Donald Trump's list to be deported, a White House spokesman said Monday.
For now, there are no plans to cancel Obama's executive action on "dreamers," White House Press Secretary Sean Spicer said at a briefing.
Arizona is home to an estimated 4,000 dreamers, a term that refers to young people who were brought to the U.S. when they were children and who are in the country without immigration papers.
Under an executive action from Obama, those who registered with the government were granted temporary status to work, go to school and get a driver's license.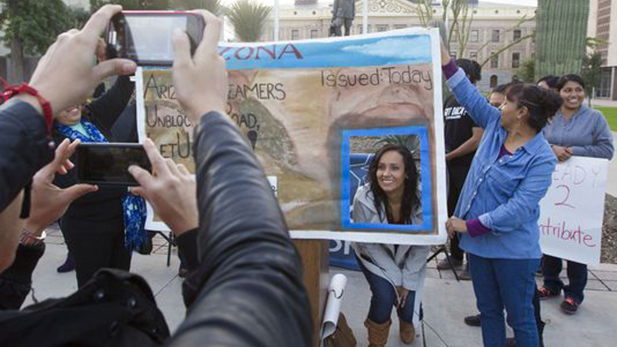 A woman poses in a drivers license at a demonstration in support of "dreamers." (PHOTO: AZPM Staff )
"What those people should know is that the president has laid out a list of priorities," Spicer said in response to a question at his first news media briefing. "And the priorities are focused on making sure that the people who can do harm, or who have done harm and have a criminal record, are the focus."
Staff members at the University of Arizona's Immigration Law Clinic have said that until there is an order to cancel the deferred action program that allows recipients to stay in the country, people who qualify should continue filing their paperwork.
Trump said during the campaign for president that he wanted to deport the estimated 11 million people in the country illegally, including dreamers.
Several dreamers in Tucson said recently they were fearful of what Trump would do once in office. To qualify for dreamer status, they had to register with the federal government, giving names, addresses and other personal information that some sad made them feel vulnerable if their status was changed.