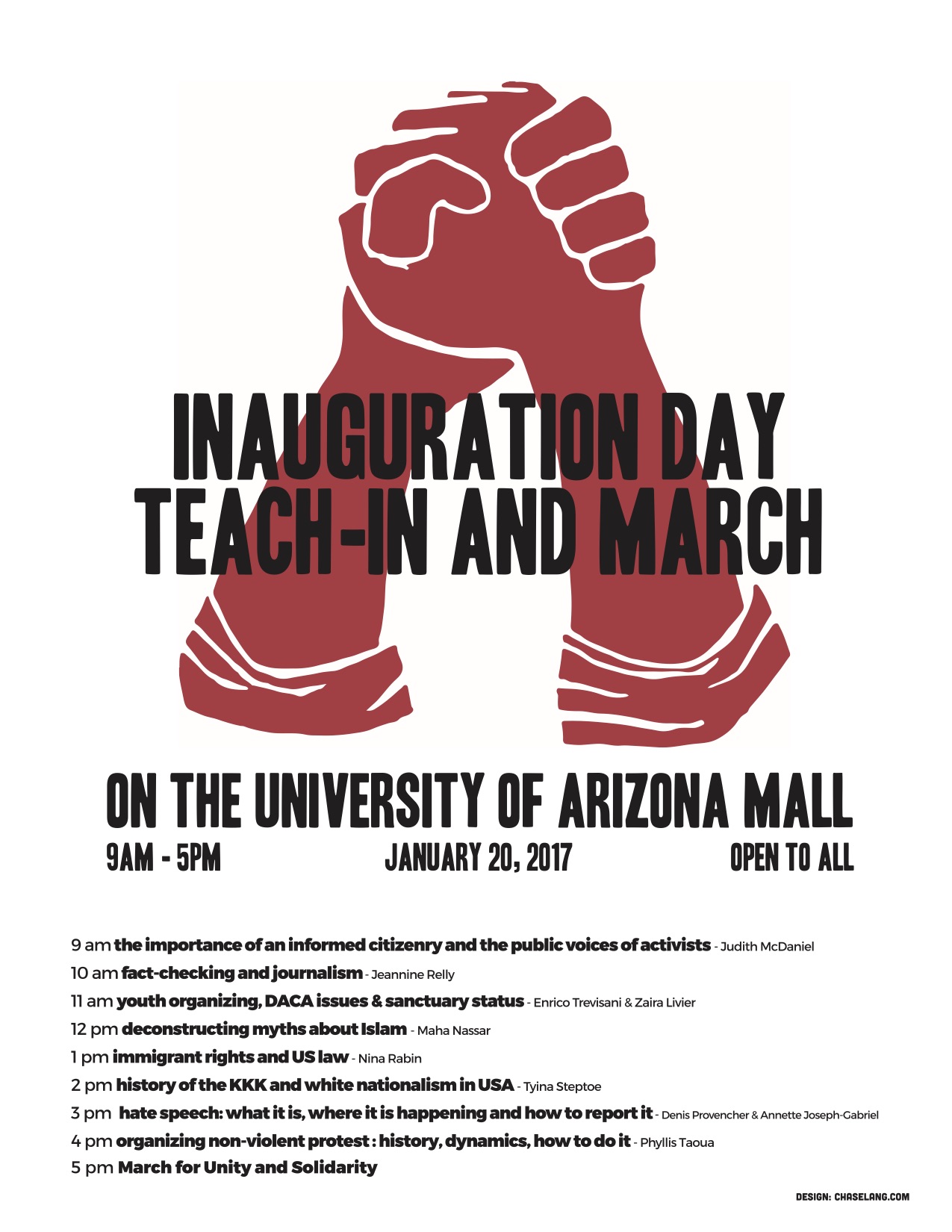 VIEW LARGER A poster promoting the 2017 Inauguration Day Teach-in and March at the University of Arizona.
Professors at the University of Arizona will hold an inauguration day teach-in on Friday to emphasize the skills that help citizens participate in the democratic process.
Suzanne Dovi – a professor in the school of government and public policy and one of the organizers of the event – said there's a sense in many communities across the United States that people's voices aren't being heard in Washington, D.C.
"And I think that how you get your voice heard is through reaching out to others in your community," she said. "So I really see this as a great opportunity for Tucson to learn how to push forward the interests of this community."
To that end, the teach-in will include talks on youth involvement in politics, myths about Islam, what hate speech is and how to report it, and many other topics.
"Regardless of your political persuasion, you have an obligation to learn the skills necessary for protecting your democracy."
Everyone invited to attend the teach-in, which runs from 9 a.m. to 5 p.m. on the UA mall. It will be followed by a march to El Presidio Park downtown.