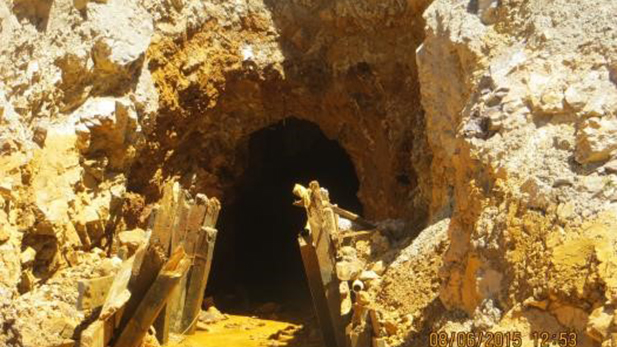 On Aug. 5 the EPA was investigating contamination of this old Colorado mine when it unexpectedly triggered a release of 3 million gallons of toxic waste.

Courtesy of Environmental Protection Agency
By Stina Sieg, KJZZ
PHOENIX -- The federal government has determined a spill from an abandoned mine dumped hundreds of tons of metals into a Colorado river in the summer of 2015.
The U.S. Environmental Protection Agency has said that nearly 540 tons of metals – mostly iron and aluminum – poured into Colorado's Animas River over the course of nine hours.
As a result of the 3-million-gallon spill, rivers in Colorado and New Mexico and Utah were contaminated. The EPA report said the total amount of metals entering the river was comparable to levels during one or two days of high spring runoff.
An EPA-led contractor inadvertently triggered the spill while doing preliminary cleanup work at the old Gold King Mine. The blowout turned rivers yellow in Colorado, New Mexico and Utah – including parts of the Navajo nation. Last year, the tribe sued the EPA over the incident.