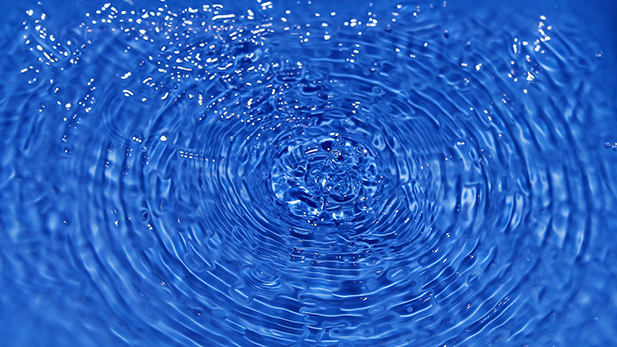 Drops and ripples of water. (PHOTO: Via Pixabay)
Amanda Minke, a senior at Immaculate Heart High School, is in the running for $250,000 for developing a filter that uses algae to remove lead from water.
Minke was among 300 teens selected from 1,800 applicants for the Regeneron Science Talent Search, a nationwide competition for high school students.
She won a scholarship to the University of Arizona for her algae project, which was entered in the 2016 International Science and Engineering Fair in Phoenix. She plans to study hydrology and mechanical engineering at UA next year.
"The idea behind it is the sulfur in the algae is bonding to the lead in the water, which is allowing the water that goes through my biofilter to be lead free or have less lead than was originally in there," she said.
Her passion for clean water was formed when, as a kindergartener, she saw people affected by Hurricane Katrina, who were surrounded by water but had no pure water to drink.
"The reason I started this project is because I want to help people. My eighth-grade year I built a filter that was designed for Kenya, and from there I took this and I said, 'OK, now I want to do something that affects people all over the place,' " Minke said.
She said her design could be used in Flint, Michigan, where the municipal water supply contains lead. She said it also could be applied to other metals and contaminants in water.
"This is one of the biggest competitions I've ever been entered in. I am so, so excited about possibly being able to go further and take this project to the moon and back," Minke said of being selected for the Science Talent search.
Minke and her school will receive $2,000 each for being named in the top 300. Forty finalists will be announced later this month. Those finalists will travel to Washington, D.C., in March to present their projects.
Previous Science Talent Search winners have gone on to win the Nobel Prize and the National Medal of Science.