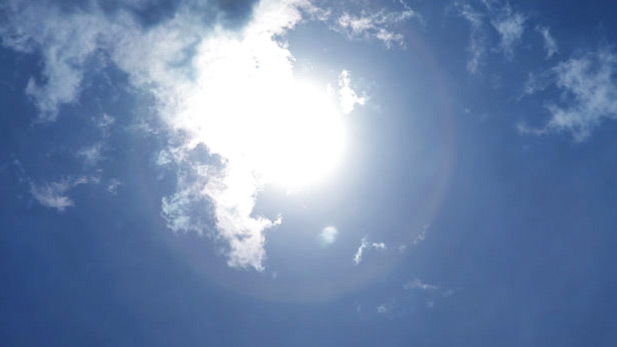 AZPM Staff
If predictions hold true, 2016 will be the second hottest year on record for Tucson, making the last three years the warmest ever registered in the Old Pueblo.
As of Thursday, the city was on track for an average temperature of 72 degrees for the year, compared with 2014's average of 72.1. That could change before New Year's Day, said Dan Leins of the National Weather Service in Tucson.
"It's going to be close," he said. "It's going be a top-five year. ... We're more than likely going to come in second in 2016. And then the third place would be 2015 (71.5 degrees)."
Combine that with the 2012 average of 71.3 degrees, and the four hottest years on record in Tucson will have occurred in the last five years.
Leins said a "very weak La Niña" year likely had a negligible effect on the average. Instead, he said,a bigger factor in the high average this year was high temperatures in early summer.
The mercury hit 111 degrees June 4, the second earliest date for that temperature, Leins said. That month also saw a heat wave that led to five heat-related deaths, with one day's temperatures soaring to 115.
"We got off to a hot start pretty early in the season," Leins said. "Then it tapered off a little bit. But that rapid warm-up in early June sort of set the stage for boosting our average temperature for the rest of the year."
Precipitation for the year was expected to fall near the 30-year average of 11.6 inches. The National Weather Service listed 11.46 inches as of Thursday afternoon.
"It's likely we'll see more between now and the end of the year. But that's really right around normal," Leins said.
In a briefing Thursday, the weather service said two weather systems would increase the chance of snow in higher elevations and rain in the valleys through Sunday afternoon.