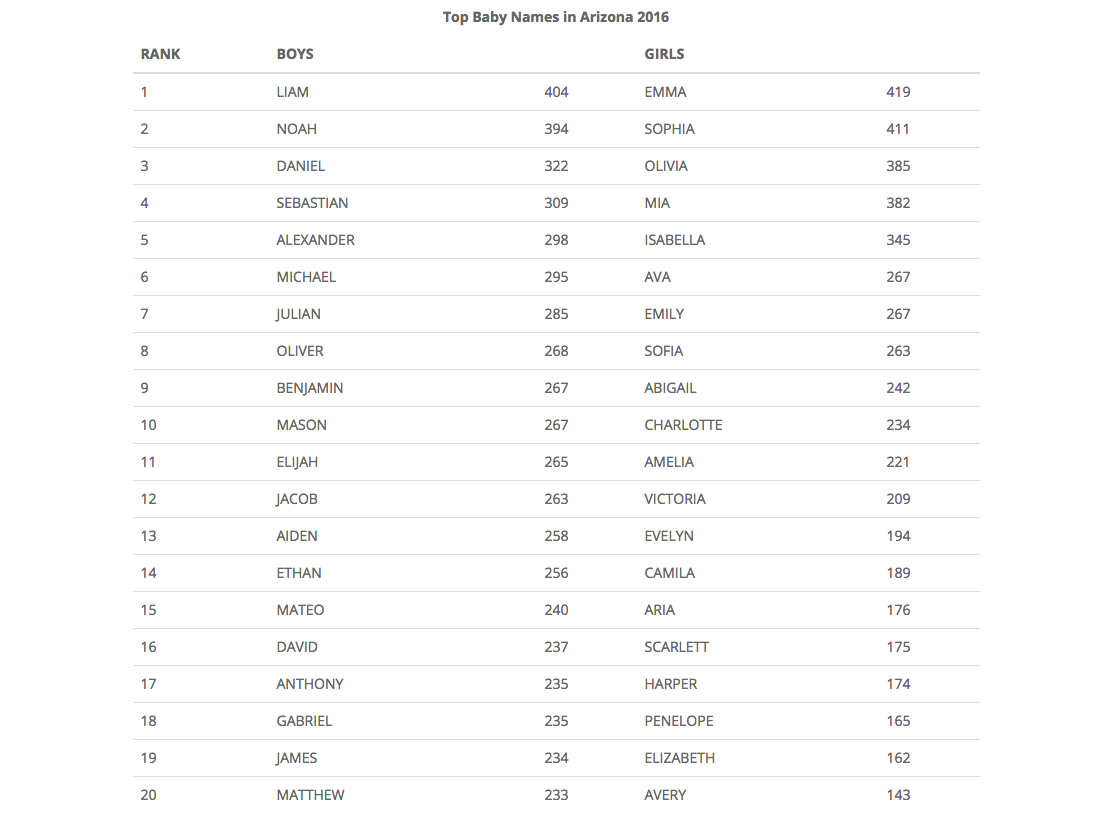 Emma and Liam were the most popular names given to babies in Arizona this year.
Both nudged past the reigning champs Sophia, which held the No. 1 spot for girls for the past five years, and Noah, No. 1 for boys for the past two.
Those two names dropped into second place.
The list of baby names comes from birth certificates submitted to the Arizona Department of Health Services.
"Not Named" ranked 74th for boys and 77th for girls.