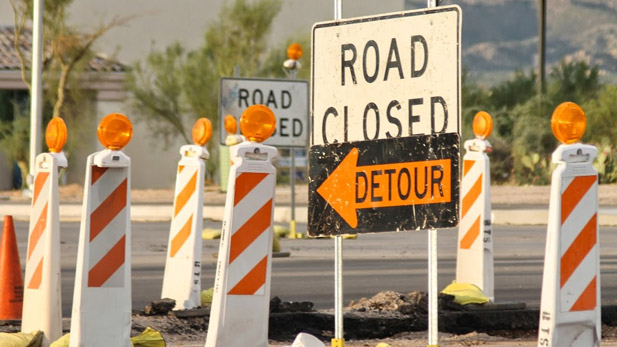 AZPM Staff
A two-year project that will close Ina Road to traffic at the Interstate 10 interchange will get underway Feb. 15.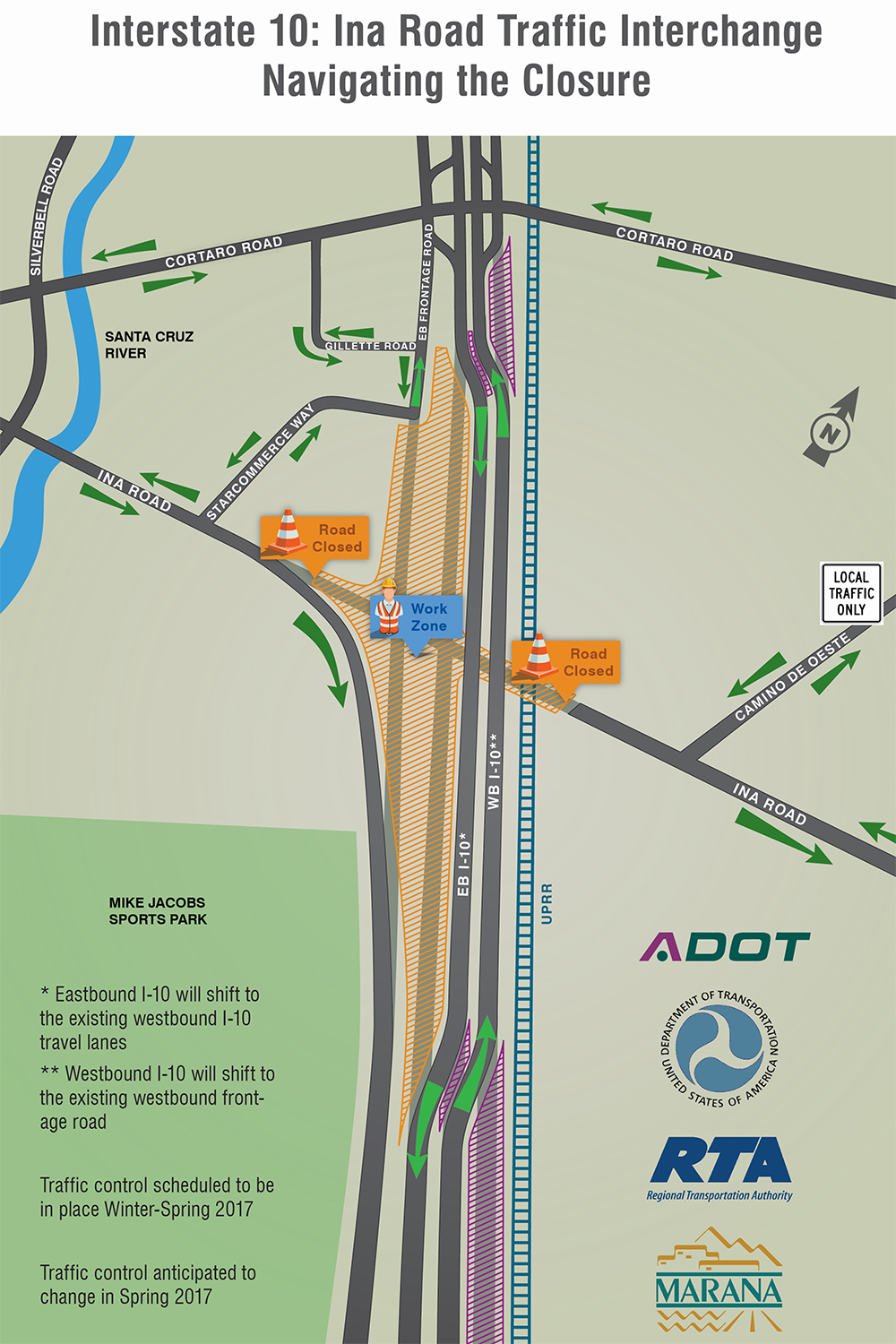 VIEW LARGER View a map of the upcoming closure and detours in the area by clicking on the image.

Arizona Department of Transportation
Ina will be widened and pass over the top of I-10 and a nearby Union Pacific railroad track. The project is projected to cost $148 million.
Once complete, the interchange will resemble what was built at I-10 and Prince Road.
"One of the best things that we're going to be doing here is that gets traffic not only over the freeway but over the railroad tracks because drivers in that area know what it's like to wait for the trains," said the Arizona Department of Transportation's Doug Nintzel.
Until the project is complete, vehicles will not be able to enter or exit I-10 at Ina Road.
Drivers will instead be asked to go to Cortaro Road to the north or Orange Grove Road to the south.