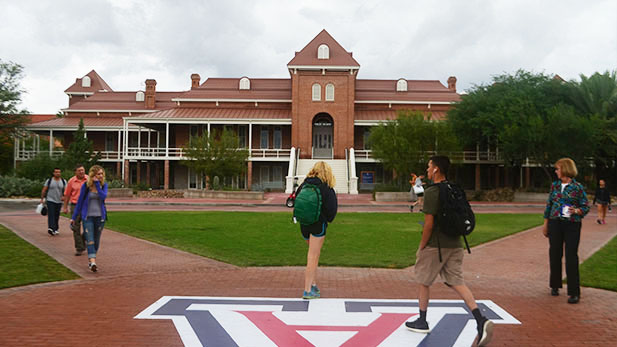 University of Arizona students walk by the Old Main.

Maria Inés Taracena, AZPM
Classes ended at the University of Arizona last week, and in recent days students have hunkered down for finals.
The semester comes to an official close Thursday.
A total of 1,660 undergraduates, 626 master's students, 213 doctorates, 11 from the College of Law and eight medical doctors are on track to receive their degrees.
Assuming they meet the degree requirements, fall graduates will be eligible to take part in the universitywide commencement in May.
The UA will be closed during the week between Christmas and New Year's, Day, and the spring semester starts Jan. 11.