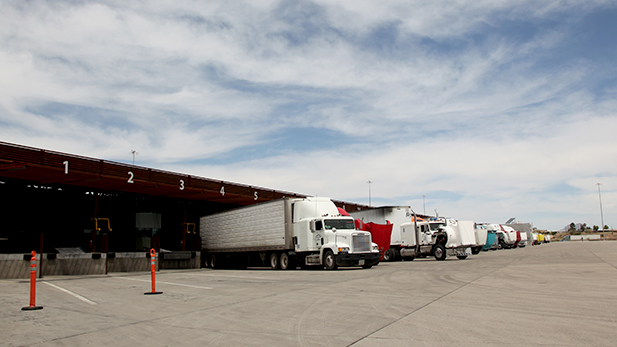 Commercial trucks inspected at the Mariposa Port of Entry. (2015)

Fernanda Echavarri, AZPM
U.S. and Mexican officials were set to meet in Nogales Tuesday to mark the launch of a new program to streamline transportation security at the Arizona-Mexico border.
Last summer, the United States and Mexico experimented with a program to jointly inspect cargo trucks passing through the Nogales shipping port on their way north into Arizona. The wait times dropped from three or four hours to about 30 minutes.
Now the two countries are introducing the same program for southbound cargo trucks, with U.S. and Mexican inspectors checking trucks together. It's one of the few places along the border where the two countries collaborate in security inspections.
Arizona Governor Doug Ducey and U.S. Ambassador to Mexico Roberta Jackson were expected at the event.