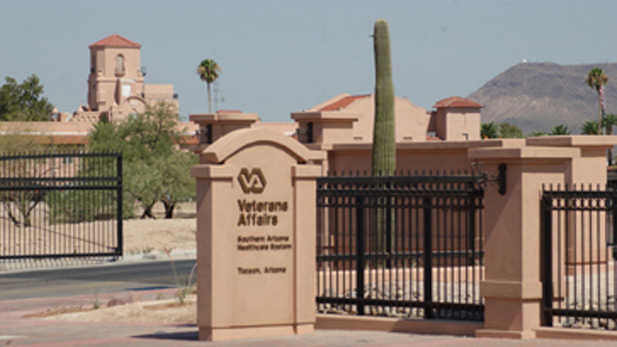 VA in Tucson.

Southern Arizona VA Healthcare System
Problems and complaints about veterans' health continue to plague the U.S. Department of Veterans Affairs.
The Phoenix Veterans Health Care System is rated as one of the worst in the nation. The VA's own rating system gives it one out of five stars.
The Southern Arizona Veterans Health Care System in Tucson is dealing with problems regarding faked wait times for services.
A bill sponsored by Sen. Jeff Flake, R-Ariz., is meant to change who can be hired at the VA.
"We've had a kind of a carousel of bad employees being traded around from agency to agency or location to location. And this would at least stop that," said Flake.
The proposal requires the VA to fire any employee with a felony conviction or a suspended or revoked medical license.
The bill also keeps people with those issues from being hired by the Veterans Administration.
Flake said while he knows there is more work to be done to fix the VA, his proposal is a start.