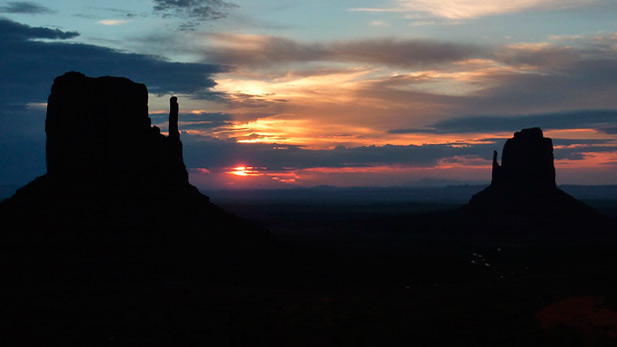 Sunset at Monument Valley, Arizona
The Indian Health Service will provide nearly $1.5 million to tribes in Arizona to combat methamphetamine use and prevent youth suicide.
The federal money is aimed at programs for native youth 24-and-younger in the metropolitan Phoenix and Tucson areas and on the Navajo Nation in northeastern Arizona.
According to an Indian Health Service press release, the money will be used to hire staff who specialize in child and family services to develop programs appropriate for the communities.
The efforts will focus on preventing meth use and suicide as well as treating drug users and those who have attempted suicide.
The funding is available to tribes, tribal organizations and Indian Health Service facilities.