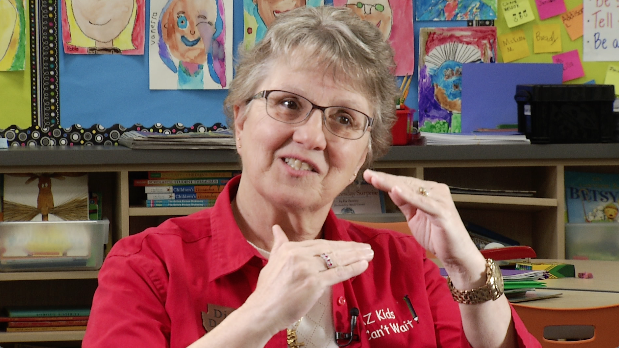 Diane Douglas, state superintendent of public instruction, in a Dec. 5, 2016 interview.

Bob Lindberg, AZPM
Arizona public schools will have millions in added expense when the higher minimum wage takes effect in January, state Superintendent of Public Instruction Diane Douglas says.
Douglas, on another of what she calls listening tours of schools in the state, including this week at Marana School District's Gladden Farms Elementary, said passage of Proposition 206 will have a significant but as yet undetermined effect on school budgets.
"We are working to gather some information from our school districts to try to get a feel for what the impact will be," she said in an interview. "And the one district - the board I was on - the superintendent said they expect it to be over a million dollars."
Douglas a member of the Peoria School District board in suburban Phoenix before she was elected.
The state's minimum wage will go to $10 an hour in January, from the current $8.05, and by 2020, it will be $12. The effect for schools will be in what they pay for maintenance, cafeteria workers and other tasks.
Douglas has asked state political leaders for hundreds of millions more to fund what she calls the Kids Can't Wait Plan, including $200 million for higher pay for teachers and other school workers. Meeting the minimum wage increase is part of that.
"It will definitely have a financial impact on our school districts," she said.
See producer Lorraine Rivera's full interview with Diane Douglas Friday on Arizona Week, at 8:30 p.m., on PBS 6.