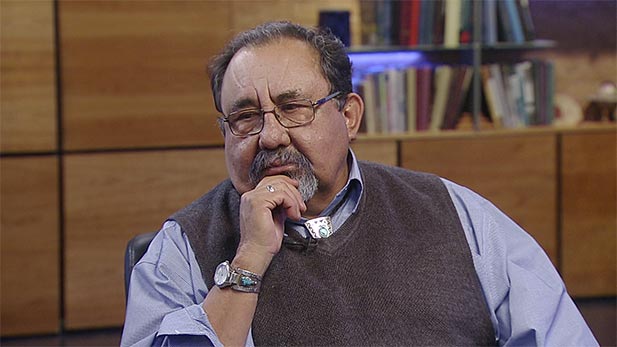 U.S. Congressman Raúl Grijalva, D-Ariz., speaks to Arizona Week following Election Day 2016. (PHOTO: AZPM Staff)
Listen:
Two Democrats in Arizona's congressional delegation have asked President Barack Obama to help those who have received a temporary reprieve from deportation.
Reps. Raúl Grijalva (D-Tucson) and Ruben Gallego (D-Phoenix) are among more than 100 members of Congress asking Obama to order protection for some undocumented immigrants.
They want him to protect the private information of those who received deportation reprieves through a program called Deferred Action for Childhood Arrivals. The program allows some immigrants who arrived in the U.S. as children - and who do not have proper immigration documentation - to get a reprieve from deportation.
The paperwork those DACA recipients filled out to get the temporary immigration status included their address, and some recipients are worried President-elect Donald Trump will use the information to target them, or their families, for deportation.
If Obama issues an executive order, Trump could reverse it when he takes office in January.