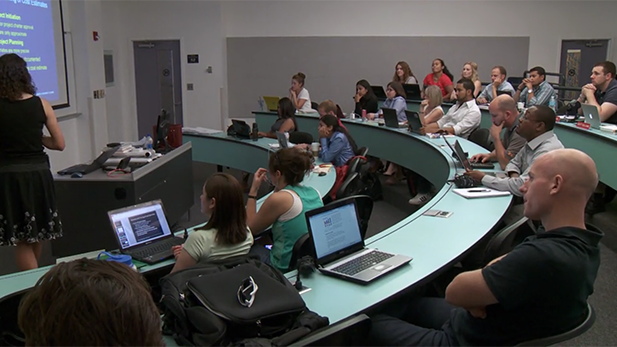 A class at University of Arizona's Eller College of Management, 2013.

Ryan Bloom for AZPM
Going to business school leaves some students in debt. Can University of Arizona Eller College of Management graduates pay it off? A recent ranking of business schools suggests they can.
The average student of Eller College's MBA program graduates $32,000 in debt, according to the business school. But those graduates land jobs earning $100,805 a year on average, including signing bonus, within three months of graduating.
Those statistics lead U.S. News and World Report to put Eller in the No. 6 spot when it comes to income return on tuition investment.
Eller is ranked by the magazine as the No. 60 overall MBA program in the country.
The W.P. Carey School of Business at Arizona State University ranks eighth in terms of return on investment.