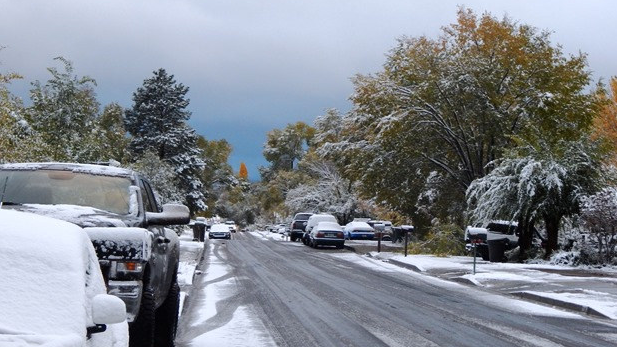 Melissa Sevigny, Arizona Science Desk
Temperatures in Northern Arizona will dip below freezing at night, which means water on the road can freeze and form what is called black ice.
Officials with the Arizona Department of Transportation said that means drivers should slow down after dark. They also recommend packing an emergency kit.
"Pack an emergency kit. And this would include things like extra blankets, a flashlight, batteries, some food and water - and take those with you," said ADOT's Ryan Harding.
He said an accident could close an interstate for hours, so drivers need to be prepared.
The only snow in the Northern Arizona forecast is Sunday, just in time for the drive home.
ADOT reminds drivers to slow down in the snow and stay out of the way of plows.