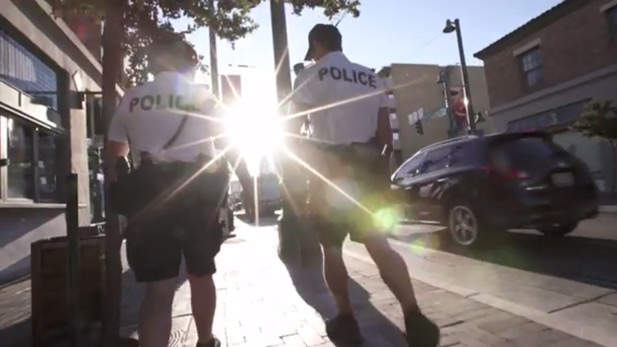 Tucson police officers respond to a situation.

Steve Riggs, AZPM
Tucson's police are set to patrol the streets with a tool they hope will help combat deaths from opioid overdose.
About 400 Tucson Police officers will soon carry the Narcan, a drug that can help stop an opioid overdose, in their first-aid kits, and Tucson Mayor Jonathan Rothschild said Monday the antidote will save lives.
"We're seeing rapidly increasing hospitalizations and increasing fatalities as a result of this opioid abuse," he said.
Firefighters already carry the drug, but often police arrive to emergency calls before the fire department, Rothschild said.
"Our TPD officers report that they've seen too many times that those several minutes have been critical in costing somebody a serious, serious long-term medical issue or even death," he said.
The Police Department spent about $20,000 to purchase the nasal spray, which counters the effects of opioids such as heroin, fentanyl and prescription painkillers.
Rothschild said the issue is pervasive.
"What our first responders are seeing is 64-year-old men with back problems, 43-year-old women with leg problems. It's become a community-wide issue."