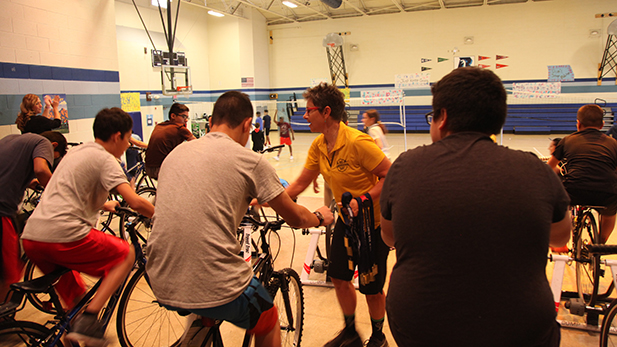 An Indoor El Tour bike ambassador encourages students at Billy Lane Lauffer Middle School.

Zac Ziegler, AZPM
Thousands of cyclists will ride in El Tour de Tucson on Saturday morning, but they will not be the first Tucsonans logging miles on their bicycles for the event.
Middle and high school students spent time on stationary bikes for the annual Indoor El Tour.
The Indoor El Tour has taken place for eleven years, and has partnered with area schools for seven years.
"We have eight different locations and we're expecting between 2,700 and 3,000 kids participating this year," said El Tour's Elaine Mariolle.
The program brings bikes to local schools, where students compete to see which school can rack up the most minutes of pedaling.
One of the schools taking part in the Indoor El Tour is Billy Lane Lauffer Middle School.
"It's a really cool opportunity for them to do something other than the traditional P.E. - roll out the ball and play basketball or volleyball," said school Principal Thom Luedeman. "They're getting physically fit and they're learning a skill that's lifelong."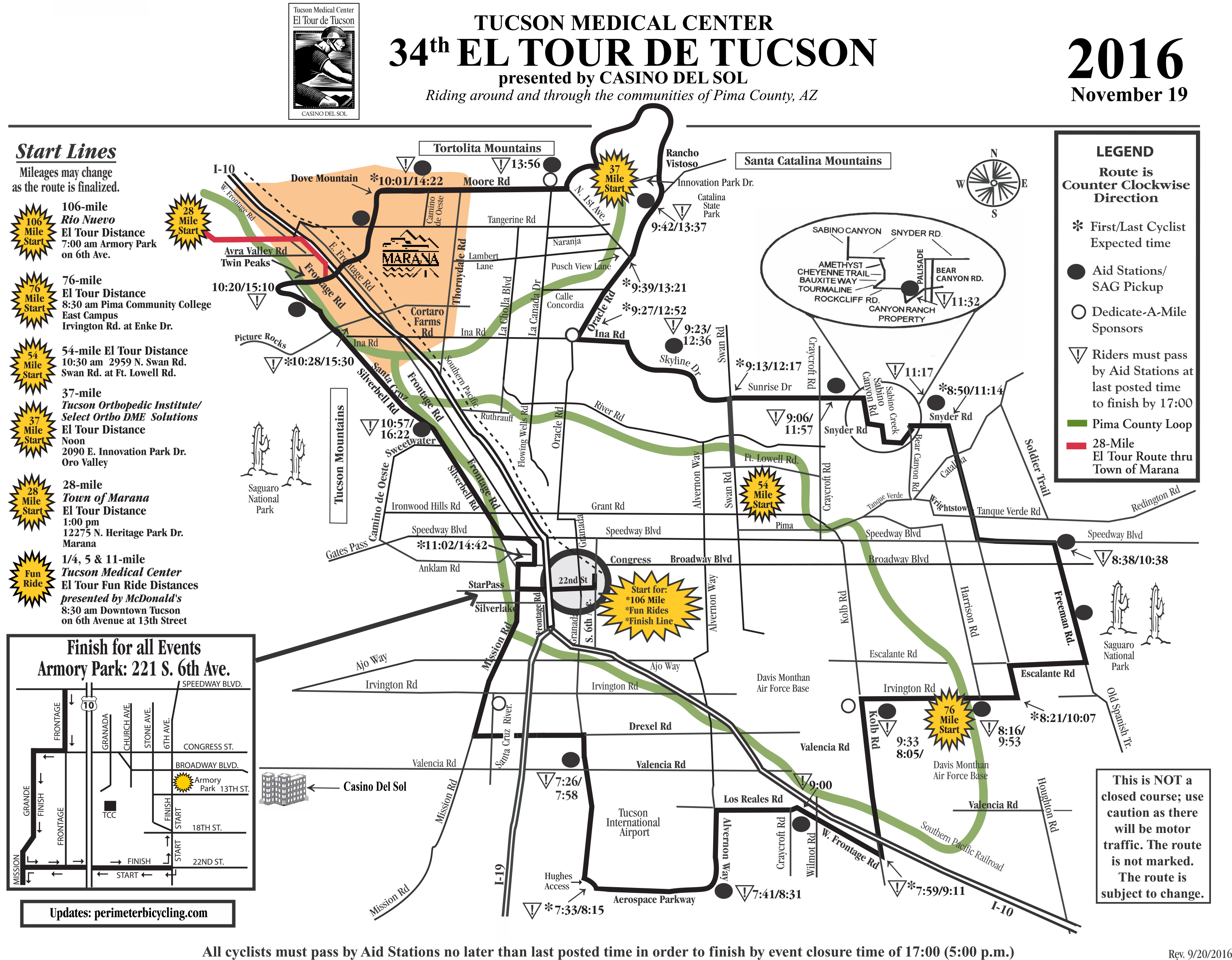 VIEW LARGER A map of the 2016 El Tour de Tucson route.

Courtesy of El Tour de Tucson
Unlike outdoor participants, indoor racers are going for minutes, not miles. The schools compete against each other to see which location racks up the most time pedaling.
Worried about getting around town during El Tour de Tucson? Click on the map to the right for the race's path and estimates of when cyclists will be present in each stretch.