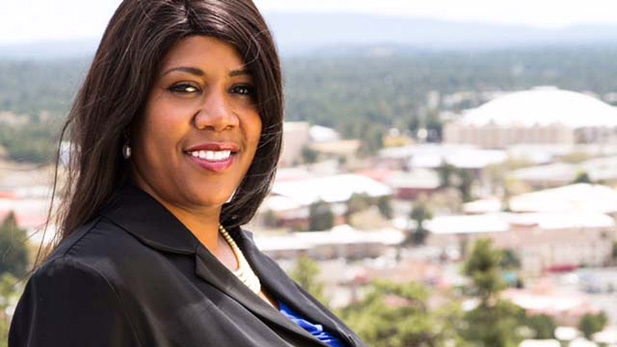 Coral Evans, first African-American elected mayor of Flagstaff.

Courtesy of Coral4Flagstaff.com
Flagstaff has elected its first African-American mayor in Democrat Coral Evans, who unseated a two-term incumbent.
Evans previously served two terms as a Flagstaff City Council member.
While the rest of the country seems to be ready for conservative leadership, Flagstaff has gone the opposite direction.
Many in Flagstaff have expressed concern about how fast the city is growing to accommodate an ever-expanding university. A self-described "girl of the projects," Evans ran on a platform of responsible growth, stressing the importance of affordable housing and water.
Two city council members were also unseated by more liberal opponents.
Outgoing Mayor Jerry Nabours told the Arizona Daily Sun he expects a "no-growth" approach by the new council. "Flagstaff as we know it has changed," he said.