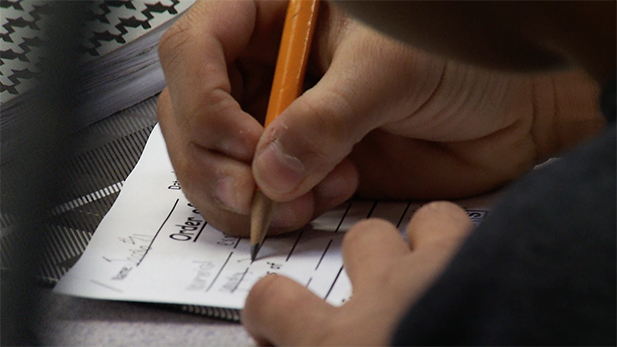 Democrat Dustin Williams won his campaign for Pima County superintendent, leading rival Republican Margaret Burkholder by more than 15,000 votes in the race for Pima County late Tuesday.
Both candidates campaigned on the issue of better pay and working conditions for fellow educators.
Linda Arzoumanian, who has held the job since 2000, did not run for re-election.
Burkholder, a seventh- and eighth-grade math teacher, previously served on the board of the Vail School District, said her top priority is attracting top-notch teachers to southern Arizona.
Williams teaches sixth-grade math for TUSD. He spent several years as assistant director of Ha:san Preparatory & Leadership School, a Native American charter school.
He said a major challenge facing schools is funding.
"We have a problem with our Legislature not doing what the Arizona Constitution says they need to be doing, which is fund public education."
That's the reason teacher salaries are so low, Williams said, promising in his campaign to advocate for more funding to be able to raise those salaries.
Williams said he has already met with leaders of schools from around Pima County to understand what their needs are.
"The meet-and-greet is over," he said. "I've already been in there doing that. We already have actual plans that are ready to take place and make positive changes here in Pima County, and ultimately strive for the best education in Arizona."
Williams will oversee 17 traditional school districts, one special district and more than six dozen charter schools in Pima County.