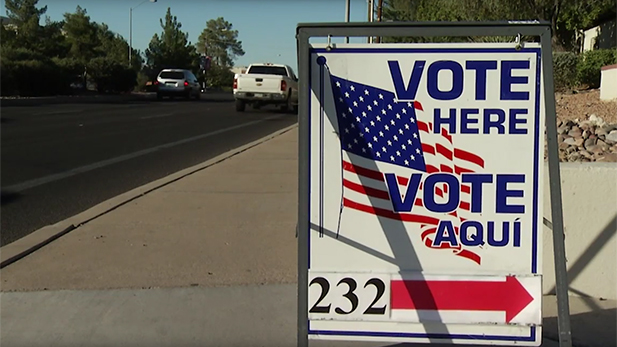 AZPM
Some voters in Arizona will only be able to vote for president and congressional candidates.
Their ballots will not list any state legislative races or county races, such as sheriff or county supervisor, because Arizona's voter registration law is stricter than federal law.
Arizona, along with Kansas, is one of two states that require voters to prove they're citizens when they register to vote - with a birth certificate, for example - instead of simply swearing they are citizens. People who rely on a commonly used federal registration form don't have to provide that proof, but in registering that way they're not eligible to vote in state and local races.
Pima County elections director Brad Nelson says his office prints special federal-only ballots, but also tries to get all voters to meet the Arizona standard.
"We actually notify the voter to say, 'Hey lady or gentleman, by filling out this federal form you are only going to be able to vote for federal offices unless you remedy that situation,'" Nelson said.
Arizona is required to print special federal-only ballots because the U.S. Supreme Court ruled last year that proof of citizenship is not required to vote in federal elections, even in states like Arizona that do require it for their own offices. It's not clear how many Arizona voters are affected.