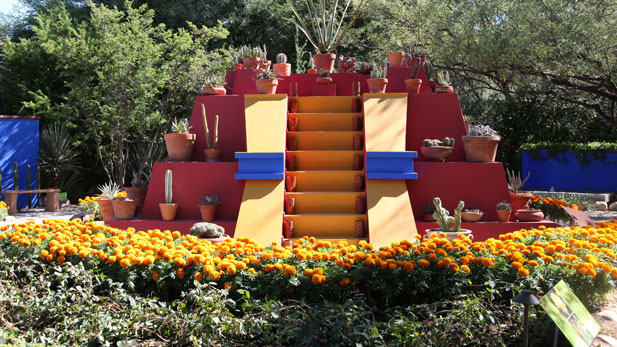 The Frida Kahlo exhibit came to Tucson from The New York Botanical Garden.

Tony Paniagua, AZPM
After a successful run at The New York Botanical Garden, "Frida Kahlo: Art, Garden, Life" is having a similar impact in Arizona.
Kahlo, who died in 1954, continues to inspire people around the world. Southern Arizona is no exception, said Michelle Conklin, executive director at Tucson Botanical Gardens.
Conklin said October's visitor numbers were up more than 50 percent from 2015, and sales at the gift shop have doubled.
She said the exhibit has attracted many people who may not have visited otherwise.
"It's really introducing people to nature, art, botanical gardens, gardening classes, environmental programs and Frida Kahlo," she said.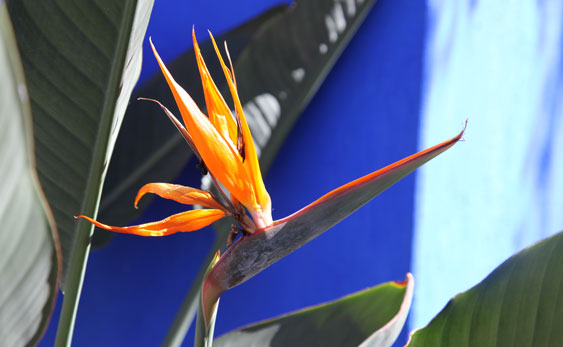 A bird of paradise is one of the many flowers at the Frida Kahlo exhibit.

Tony Paniagua, AZPM
The display came to Tucson in October and will be here until the end of May, with monthly lectures on related themes, such as architecture, plants and the artist herself.
"It's interesting because we've heard not only from adults but from children. I saw a little girl in the garden the other day looking at the pyramid and I asked her if she was enjoying the exhibit, and she just lit up and said: 'I love Frida Kahlo. I want to be a great artist just like Frida.'"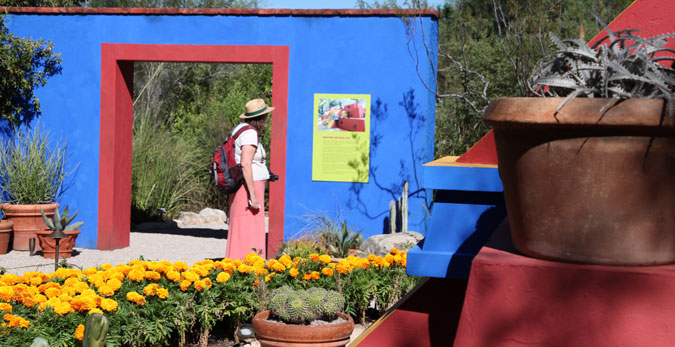 Tucson resident Theresa Foley is on of many people visiting the Frida Kahlo display.

Tony Paniagua, AZPM