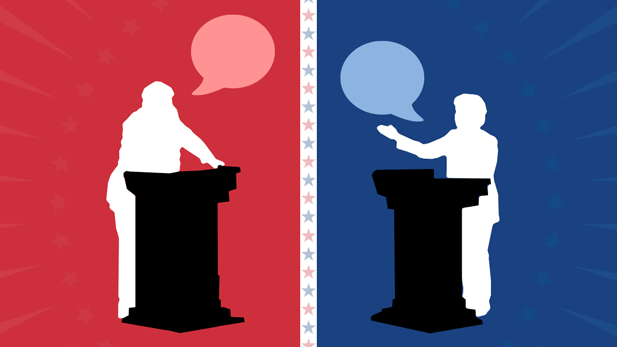 (PHOTO: AZPM Staff)
With some calling Arizona a battleground state, advertising dollars for the presidential race have begun to stream in.
The three commercial network television stations in Tucson received about $200,000 this week from the campaign for Democratic candidate Hillary Clinton. Those buys are part of a $2 million effort from the Clinton campaign announced in Arizona.
Stop Hillary PAC also announced a $300,000 ad buy across Arizona.
Big name surrogates for Clinton have been in the state this week, including Bernie Sanders, Chelsea Clinton and Michelle Obama.
So far, Donald Trump has not purchased more ad time in Tucson.
Plans have not been announced for another Arizona visit from the Republican nominee.