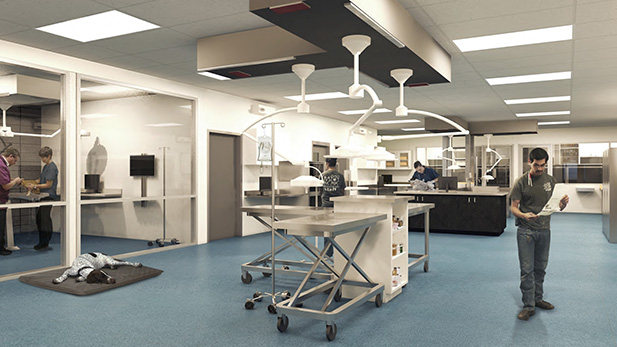 An artist's rendering of the veterinary clinic of a Pima Animal Care Center facility, now under construction.

Courtesy of Pima Animal Care Center
After several years of planning, Pima County broke ground Tuesday on a project to expand and upgrade the Pima Animal Care Center.
When it's completed, the new shelter will double the size of the existing facility, which has been long crowded with the community's stray, lost and abandoned dogs and cats.
The first phase of the project includes a larger veterinary clinic, a recovery area for pets that receive medical treatment and administrative offices for staff.
During the second phase, the existing building will be partially razed and remodeled.

The new upgraded facility should be complete in 2018, according to a press release.
Voters approved in 2014 Proposition 415 authorizing the county to borrow $22 million for the project.