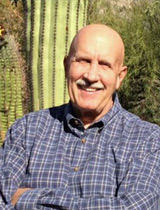 Brian Bickel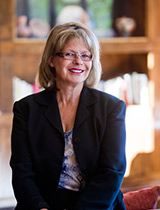 Ally Miller
Political newcomer Brian Bickel is challenging Republican incumbent Ally Miller in the Pima County Board of Supervisors race in the northwest side's District 1.
Late Supervisor Ann Day represented the district as a fiscally conservative Republican for 12 years. Once she stepped down, Republican Ally Miller won the seat. Democrat Bickel hopes to stop Miller from winning a second term.
"I like to think that I'm a lot more pragmatic, a lot more practical, and I'm willing to look at everybody's point of view," Bickel told Arizona Public Media.
Miller was also invited but did not respond to repeated requests for an interview. On her website, Miller says the election is a chance to consider a new direction for the county, by electing pro-business politicians to all five supervisors' seats.
She has long contended that roads need more attention.
"I believe that the biggest issue that the Board of Supervisors needs to solve is the road problem," Miller's campaign website says.
To complete more roadwork in the absence of state funding, Miller calls for extending the life of the Regional Transportation Authority and its half-cent sales tax.
That's only part of the roads question, according to Bickel.
"I don't think anybody, whether it's Supervisor Miller, or her primary opponent, Mr. Winchester, or anybody else has a good roads plan. They all have good roads funding plans," Bickel said.
He'd like to see a survey of all roads and a timeline to fix each one, posted online, "So if a homeowner wanted to go in and find out what the status of his road or a road that he travels on a regular basis is, he could look it up."
Bickel also wants to focus on economic development by focusing on as many companies as possible, he said, and would try to bring aerospace, defense and logistics.
"It's kind of like recruiting people into the military. You've got to talk to a lot of people before you find one that's willing to enlist. And I think it's the same with recruiting companies to the community." The county shouldn't spend more than it can afford to attract companies that just want a handout, Bickel said.
Miller has been outspoken in opposition the county's lease with the space-balloon company World View. When she cast the sole vote against the deal at a board meeting in January, she cited the bond election a few months prior in which county voters rejected $800 million in debt for projects that included tourism and economic development.
Miller's YouTube page includes a video of that Board of Supervisors meeting. She said at that time that the lease and construction of a $15 million building went beyond the county's role in economic development.
"We're not even funding our core services, like roads, and paying our sheriff's deputies the step increases they were promised when they were hired," she said in the video. "Yet we're choosing to invest borrowed monies — borrowed monies taxpayers, are mortgaging their assets to borrow this money — in an extremely risky enterprise."
Pima County's District 1 is roughly north of River Road to the county line and between Interstate 10 and the Santa Catalina Mountains.