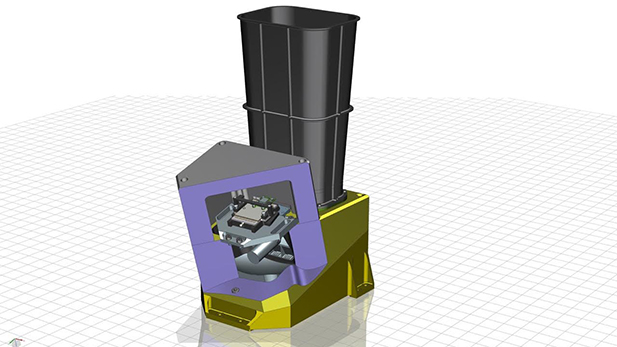 A CAD rendering of the E-THEMIS instrument. (PHOTO: Courtesy Arizona State University.)
By Nicholas Gerbis, Arizona Science Desk
Recent NASA news of likely water plumes on Jupiter's moon Europa has boosted interest in a planned mission to confirm the presence of an ocean – and, possibly, life. A device being built by Arizona State University will show experts where to start looking.
Experts think Europa's vast ocean contains more water than our entire planet, spread out beneath an icy surface roughly the size of Earth's moon. It's a lot of ground to cover.
ASU professor Phil Christensen explains how the university's instrument, E-THEMIS – a thermal night vision camera the size of a coffee maker – can narrow the search.
"If there are cracks in the ice, where the warm liquid water can get to the surface, we can measure the temperature of the ice with E-THEMIS and help find those cracks," Christensen said.
Other sensors will scan the surface water's composition for the chemical constituents of life. NASA has yet to set a date for the mission, but it likely will be later than 2020.