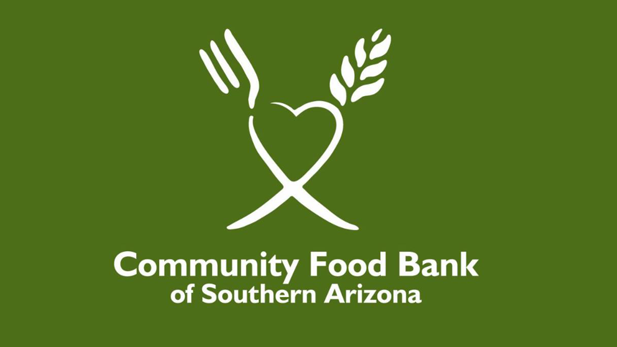 The logo for the Community Food Bank of Southern Arizona

communityfoodbank.org
Arizona's poverty rate fell by nearly one point since last year, to 17.4 percent, the U.S. Census Bureau reported this week.
Despite the improvement, the state still ranks 15th worst in the nation when it comes to families having trouble putting food on the table.
In Tucson, 18.4 percent of households with children face "food hardship," according to the Association of Arizona Food Banks.
The Community Food Bank of Southern Arizona distributes the equivalent of more than 63,000 meals a day in Pima, Cochise, Graham, Greenlee and Santa Cruz counties.