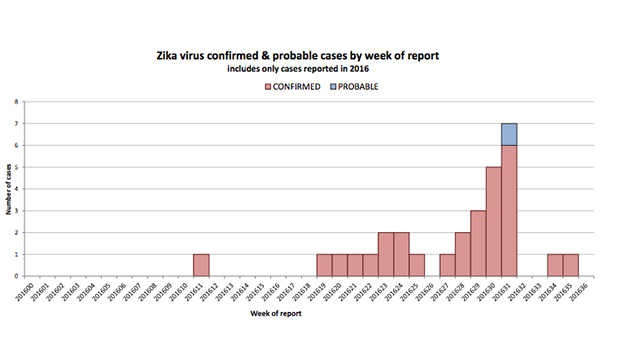 Reported cases of Zika virus in Arizona as of September 9.

Arizona Department of Health Services
The growing threat of the Zika virus which is spreading in Latin America continues to make headlines ahead of the Summer Olympics in Rio. In the U.S., researchers from across the country including Kacey Ernst from the U of A's Mel and Enid Zuckerman College of Public Health are looking at areas in the U.S. which might see a spike in Zika cases as the summer weather warms. To combat any potential outbreaks of Zika in the U.S., mosquito experts like Ernst, are recommending that the public remove standing water to help eliminate breeding grounds, wear insect repellant and use screens on windows and doors to keep the mosquitos from entering homes.
IN THIS EPISODE
Kacey Ernst
, Associate Professor and infectious disease epidemiologist and the U of A's Mel and Enid Zuckerman College of Public Health
Tim Swindle
, Director and Department Head of the University of Arizona's Lunar and Planetary Laboratory