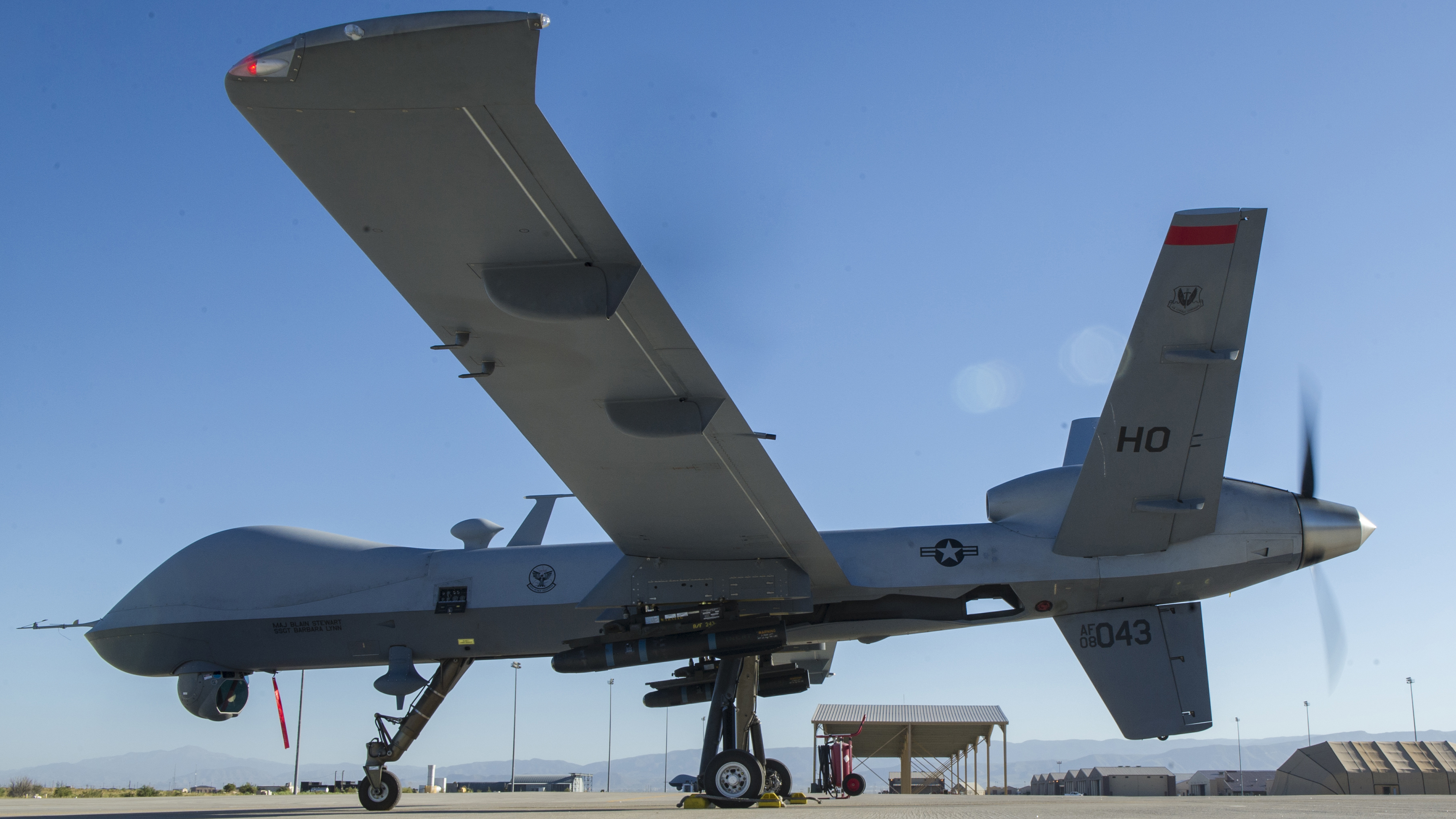 An MQ-9 Reaper readies for takeoff at Holloman, AFB in New Mexico.

U.S. Air Force
The U.S. Air Force has announced Davis-Monthan Air Force Base in Tucson is a finalist to host pilots for the MQ-9 Reaper, an unmanned aircraft.
The drone mission is a good fit because it increases the number of missions at the Davis-Monthan without any aircraft noise or environmental impact, according to Col. Kent Laughbaum, a retired former commander at the base.
"The pilots actually sit in small buildings and fly the airplane, which is launched from a distant location," said Laughbaum.
The Air Force National Guard already pilots some drones from Tucson.
The new mission could help ensure the base stays open in the face of anticipated future military installation closures.
Davis-Monthan contributes $1 billion a year to the area economy, according to recent studies.
Air Force officials said they expect to make the final decisions by the end of the year.